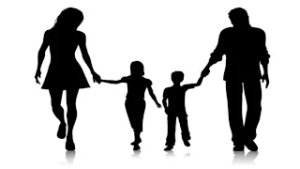 Stardusk: The Parenthood Trap
Featured
August 14, 2015
Peter Schmidt: Men Presumed Guilty
Cathy Young: New Campus Rape Bill
TDOM: Yes, Surveys' Overly Broad Definitions
Julianne Stanford: "Gray Rape" Lawsuit
---
Sex: Pro-Equality, Anti-Feminist
August 14, 2015
Louie Rosella: Mississauga mayor says controversial U.S. blogger, 'Roosh V' not welcome
| | |
| --- | --- |
| | The Myth of Male Power [2014 Kindle Edition]: The Myth of Male Power documents how virtually every society that survived did so by persuading its sons to be disposable--disposable in war, disposable at work--and therefore, indirectly, disposable as dads. | Read More |
Barbara Kay: Feminists won't like the ending of Amy Schumer's latest flick
Daniel Payne: Why 'Egalitarian' Family Leave Policies Hurt Women
Janet Bloomfield: Let's talk about Roosh, baby
KC Johnson: The Odd Sexual Accounting at Yale
Milo Yiannopoulos: Why the Only People Women Should Fear Online Are Other Women
Milo Yiannopoulos: Superman Actor Dean Cain on GamerGate: I'm on the Gamers' Side
Cody Derespina: 'Yes means yes' policy coming under fire from judges
Veronica Ruckh: Frat Guy Expelled For "Gray Rape" After "Victim" Sees Him Making Out With Someone Else, Sues University
Game of Thrones star Natalie Dormer: Men are objectified on TV, just look at Poldark
Madlen Davies: Number of single women resorting to IVF TRIPLES in a decade as 'men shun marriage and women put careers before motherhood'
Greg Piper: Sexual assault includes 'whistling,' 'unwanted phrases' at UC Santa Barbara
Ashley Rae Goldenberg: Goucher College Bans 'Unwelcome Flirtation' as 'Sexual Harassment'
Sarah Whyte: Sexual harassment inquiry: senior doctors say women can also be perpetrators
Robby Soave: Campus Rape Expert Who Misrepresented His Work Faces Powerful New Criticism
David Garrett: Feminist Jessica Leličvre Assaults Roosh V On Street And Brags About It On Social Media
David Garrett: Canadian Aurelie Nix Falsely Accuses Roosh Of A Rape Threat With Help From Journalist Emily Campbell
Quintus Curtius: How Roosh V Won The Battle Of Montreal
Robert Conway: The Battle For Montreal Is Yet Another Example Of The CBC's Corrupt Journalistic Practices
David Garrett: Feminist Sara Parker-Toulson Supports Violence To Stop Roosh V's Speech In Montreal
Why do I include links to crimes committed by women but not men? To counter the stereotype that all men are violent and all women are victims. The stereotype is a lie. Some men are violent. The reports about violent women prove that neither women nor men are better than the other. We are all just people.
---
Health: Defy Disease & Thrive
July 22, 2015
Brownstein: The Great Statin Debate Continues
Brownstein: Why You Need To Identify and Treat Heavy Metal Toxicities
Brownstein: Mercury in Vaccines: A Ridiculous Practice
Brownstein: The Epidemic of Breast Cancer and Thyroid Disorders: The Common Link
Block: Omega-3s Enhance Muscle Strength
Block: Potassium Bicarbonate Is Good for Bones
Block: Ginkgo Enhances Galantamine
Block: Are the Data Underlying the U.S. Dietary Guidelines Flawed?
Trainor: Relief From Irritable Bowel Syndrome
Downey: Nutrients That Are Best Absorbed With Your Heaviest Meal
More News in
Archives!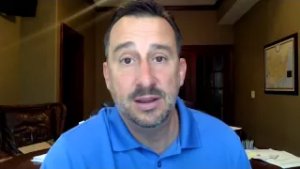 Craig Hemke: Illusion of Markets
Featured
September 02, 2015
Gary Savage: Commodity Lows
Gregory Mannarino: Market Crash
Charles Hugh Smith: Bear of 2015
---
Money: Opportunity & Prosperity
September 02, 2015
Cold Fusion: Andrea Rossi Granted E-Cat Patent by US Patent Office
| | |
| --- | --- |
| | Aftershock, Fourth Edition: Protect Yourself and Profit in the Next Global Financial Meltdown Aftershock provides a definitive look at the economic climate still ahead in 2015—and beyond—and details the steps you can take now to secure your financial future.| Read More |
James G. Rickards: Contagion is Spreading Through the Markets
Frank Holmes: Gold Glimmers as Global Market Fear Grips Investors
Ben Traynor: We're Now Seeing How Fragile The System Is
Peter Schiff: The Fed Is Spooking The Markets, Not China
Adam Taggart: The Global Economy Is Entering An Epic Slump
Jim Quinn: Rolling A Wheelbarrow Of Dynamite Into A Crowd Of Fire Jugglers
Colin Chilcoat: Why Water Is More Important To Iran's Future Than Oil
John W. Whitehead: Mile Markers on the Road to Fascism
Tom McClellan: Eurodollar COT Says Ugly Drop Is Still Ahead of Us
Gary Savage: Turnaround Tuesday and a rough day for gold
Charles Hugh Smith: Global Markets to Fed: No Rate Hike, the Strong Dollar Is Killing Us
Greg Guenthner: How to Play "Gray Monday"
David Stockman: Forget The Dips, Sell The Rips
John Rubino: How Many Hedge Funds Will Die Next Year?
Jeff Clark: Here's Why the Market Is Set to Bounce
Zero Hedge: Despite The Plunge, Company Valuations Are Still At Extremes
Zero Hedge: Barclays Pushes Back Rate Hike Forecast Until 2016, Admits Fed Is "Market Dependent"
Zero Hedge: Fear and Greed Index Almost Zero
Zero Hedge: The Volatility Of Volatility Has Never (Ever) Been Higher
Zero Hedge: Forget Rate Hikes: Bridgewater Says QE4 Is Next; Warns World Is Approaching End Of Debt Supercycle
---
Health - Continued
July 22, 2015
Rothfeld: Reishi mushroom cure can help control your weight
Rothfeld: Digging for the root cause of restless leg syndrome
Rothfeld: Antidepressants in menopausal women linked to bone fractures
Rothfeld: Hidden blood sugar problem could kill you
Rothfeld: Added sugars like fructose can cause heart failure
Rothfeld: Get the right fats to lower your cholesterol naturally
Rothfeld: Coffee could reduce your Parkinson's risk
Rothfeld: Natural remedies resolve allergy symptoms
Rothfeld: Common foods may contribute to your back pain
Rothfeld: Probiotics tackle stubborn hay fever
Rothfeld: Surgery a waste of time and money for knee pain patients
Rothfeld: Vitamin D may prevent Crohn's disease from flaring up
Rothfeld: Avocados could be a secret weapon in the fight against leukemia
Rothfeld: Household cinnamon may be powerful disease fighter
Mercola: 10 Surprising Ways You Are Making Your Vegetables Less Nutritious
Mercola: Social Anxiety Disorder Linked to High Serotonin Levels, Throwing Treatment with SSRIs into Serious Question
More News in
Archives!