Christina Hoff Sommers: No Freedom of speech
Featured
September 30, 2014
Cathy Young: No Passes on DV
Andrea Peyser: Emma Watson Wrong On Feminism
Inside MAN: Vilifying Minority Group?
Camille Paglia: Campuses Can't Comprehend Evil
Philip Caulfield: Forbes Writer Sacked
---
Sex: Pro-Woman, Anti-Feminist
September 19, 2014
Hannah Wallen: Male Birth Control and Feminist Stupidity
| | |
| --- | --- |
| | How to Deal with Narcissists: Why They Became Evil, How They Think, and Strategies and Techniques to Take Control by Michael Trust is the one guide you cannot be without when confronted with this noxious psychology. Given the rapidly rising prevalence of Narcissistic Personality Disorder, it will be the must have survival guide to navigating the social currents of our modern world. | Read More |
Fathers4Equality: Australian Judge asks "Why are only Boys Charged?"
Fathers4Equality: Misleading Research Depriving Toddlers of Fathering Time
Jim Doyle: Symantec and slanders against MRM sites and others, and stepping on their wing-wang at last
Jim Doyle: Male Privilege – Why do women assume they know about men or men's lives? – Part I
Jim Doyle: Male Privilege – Why do women assume they know about men or men's lives? – Part II, Eagle 35?s answer
Sabrina L. Schaeffer: Democrats' big government solutions don't provide answer to women's problems
JudgyBitch: A response to Amanda Marcotte
JudgyBitch: Here is what thinking aloud looks like when you LIKE men and masculinity
JudgyBitch: The Double Standards and Bootlicking of @mychalsmith and @feministing
KC Johnson: DePauw Punishment Halted in Sex Case
Spearhead: The Sexy Sexual Jihad
Breitbart: The Secret Mailing List of the Gaming Journalism Elite
Selwyn Duke: Women More Likely to Commit Domestic Violence, Studies Show
Kaitlyn Schallhorn: Public university requires students to submit sexual history or face disciplinary action
Cathy Young: The CDC's Rape Numbers Are Misleading
David Moye: Alleged Statutory Rape Victim Ordered To Pay $15,000 In Child Support
Winifred Robinson: The REAL gender gap scandal: Why boys are now the true victims of discrimination
Tantumblogo: Our radical feminist betters call for killing of 3 billion men
Ashe Schow: Women really are the key to elections
Jessica Walsh: Pregnancy Experience Lessons in Feminism Part One
Gary Pavela: In Sexual-Misconduct Cases, Hear the Facts
Fredrik deBoer: Carceral Progressivism
Beyond Kohlberg vs. Gilligan: Empathy and Disgust Sensitivity Mediate Gender Differences in Moral Judgments
Robert Stacy McCain: Feminist Theory, Human Nature and the Punch Seen 'Round the World
Kay Hymowitz: Gender Gap Journalism
Mollie Hemingway: 7 Important Things Slate Misses In Its Attack On Home-Cooked Meals
Cathy Young: Men Are Harassed More Than Women Online
Ciaran O'Connor: 1,400 Girls Are Raped in Rotherham, and Feminists Don't Care
Ian Tuttle: Feminists' Failure on Rotherham
Why do I include links to crimes committed by women but not men? To counter the stereotype that all men are violent and all women are victims. The stereotype is a lie. Some men are violent. The reports about violent women prove that neither women nor men are better than the other. We are all just people.
---
Health: Defy Disease & Thrive
September 29, 2014
Brownstein: Genocide Against Our Children Continues: Media Says Nothing, CDC Lies
Block: Galantamine Reduces Brain Shrinkage
Block: High Levels of Vitamin D Decrease Dementia
Block: Mastic Extinguishes Ulcer-and GI Cancer-Bug
Ozner: Everything You Need To Know To Lose Weight and Lower Your Risk Of Heart Disease
Simmons: Reduce Dangerous Fat From Food
Mcglothin and Averill: Primate Study Confirms Calorie Restriction Extends Life and Protects Against Age-Related Disease
Downey: Broad-Spectrum Disease-Fighting Properties of Tart Cherries
Enders: Quercetin's Unique Protective Mechanisms
Ramirez: The Surprising Longevity Benefits of Vitamin K
Finkel: Patricia Richardson's Rare Acting Talent Helps Battle Rare Disorders
Downey: Kale Immunostimulatory And Anticancer Effects
Faloon: How To Turn 8 Pennies Into $600
ANH: Do Antibiotics Contribute to Mercury Poisoning?
ANH: Congressional Committee Says FDA Is Overstepping Its Jurisdiction
ANH: FDA Approves Controversial Diet Drug Despite Warning of Suicide Risk
Sisson: How to Succeed with a Growth Mindset
Sisson: Why Exercise Feels Like a Drag (and What to Do About It)
Sisson: Artificial Sweeteners May Leave You Absolutely Gutted
Sisson: Primal Celery Root Lasagna
Sisson: Walking: The Human Condition
Sisson: A Brief History of the Primal Movement
Sisson: How Exercise Makes Us Feel
Sisson: 12 Signs You Need to Eat More Protein
Sisson: 11 Signs You're Not As Healthy As You Think You Are
Mercola: How Home Gardeners Can Change the Local Food System
Mercola: Can Coffee Keep Your Ears from Ringing?
More News in
Archives!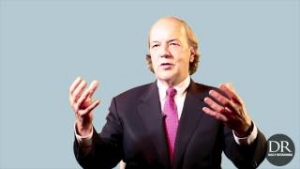 Jim Rickards: Dump the Dollar
Featured
October 1, 2014
Chris Hunter: Dollar Strength Global Weakness
Peter Schiff: Economic Atonement
Gregory Mannarino: Consumer Confidence Low
Erkan Oz: Interview with James Rickards
---
Money: Opportunity & Prosperity
October 1, 2014
Cold Fusion: After the E-Cat Report
| | |
| --- | --- |
| | Hormegeddon: How Too Much Of A Good Thing Leads To Disaster Bill Bonner explains that when you get too much of a good thing in the sphere of public policy, economics and business. Simply put, it ends in disaster. This is the story of America's disaster. | Read More |
Gary Savage: A possible daily cycle bottom in the markets but only the 1% benefit
Rick Rule: Despite Weakness, Gold & Silver Close To A Major Turn
Stephen Leeb: A Historic Bottom Being Made In Gold & Silver & $10,000 Gold
Bill Rice, Jr.: Now might be a good time for miners to call a press conference
Andrew Hoffman: Building Toward A Climax
Shannon Nelson: The Biggest Mining Fraud Ever Is Coming To The Silver Screen
FS Staff: Top-Heavy Stock Market Has "More Pain to Come"; Long-Term Picture Still Favorable
Stewart Thomson: Big Al Talks Gold "Reval"
Kal Kotecha: Going Against the Grain in Five Names
Erkan Oz: Interview with James Rickards
David Levenstein: Demand for Physical Gold Remains Strong as Bullion Banks Suppress Prices
RT: Russia could ditch US dollar in 2-3 years – head of Russia's #2 bank
Allison Schrager: Consumer Debt Hits an All-Time High
Charles Nenner - Were Out of The Stock Market and Moving Cash to Gold
Zero Hedge: Investors Are Too Comfortable In The Fed's Win-Win Conditions For Taking Risk
Zero Hedge: Why Is China Hoarding Gold? Alan Greenspan Explains
Zero Hedge: China Housing Bubble Bursts: Q3 Land Sales Crater 50%
Zero Hedge: The US Is Now 50% More Unequal Than Ancient Rome (And That Includes Slaves)
---
Health - Continued
September 29, 2014
Mercola: How the FDA Deceives You About Mercury Amalgams
Mercola: Surprising Health Benefits of Vegetables
Mercola: The Surprising Food Flavor That Can Help You Shed Pounds
Mercola: Consumers for Dental Choice Unfolds Brilliant Strategy to Undo "Silver Fillings" Deception, Which Is a Major Source of Environmental Pollution
Mercola: Certain Gut Bacteria Protect Against Food Allergies
Mercola: Prescription Painkiller Deaths Fall in Medical Marijuana States
Mercola: Safety Questions Loom Over Quorn Brand Meat Substitute
Mercola: ADHD Linked to Prenatal Antidepressant Use
Mercola: Weight Lifting Can Boost Your Weight Loss Efforts
Mercola: Why BMI Is a Big Fat Scam
Mercola: Mercury-Free Dentists—Pioneers and Catalysts for 21st Century Health Care
Mercola: Pathogens on Planes: How to Stay Healthy in Flight
Mercola: Why the Use of Glyphosate in Wheat Has Radically Increased Celiac Disease
Mercola: Healthy Shiitake Sautéed Mushroom Recipe
Mercola: Simple, Effective Approaches for Safely Preventing and Treating Back Pain
Mercola: Vitamin B12 Deficiency and Bone Health
Mercola: Pro-GMO Industries Increase Spending and Launch Attack to Discredit World-Famous Environmentalist in an Effort to Thwart GMO Labeling in the US
Mercola: Mammography False Alarms Linked with Later Tumor Risk
Mercola: Link Found Between Food Allergies and Farm Antibiotics
Mercola: Secondhand Smoke from E-Cigarettes Contains Toxic Metals, Researchers Say
Mercola: Lack of Sleep May Lead to Brain Shrinkage
Mercola: 11 Surprising Factors That Mess With Your Memory
Mercola: Ten Minutes of Intermittent Movement for Every Hour of Sitting May Counteract Ill Health Effects of Prolonged Sitting
Mercola: 3 Simple Steps to Perk Up Your Posture
Mercola: Making Bone Broth a Staple in Your Diet May Be the Key to Improving Your Health
Mercola: High Intensity Interval Training and Intermittent Fasting—Two Winning Ways to Reach and Maintain Your Ideal Weight
Mercola: Fantastical World of Hormones
Mercola: 3 Reasons You Should Eat More Spicy Food
Mercola: Why Your Chair Is Killing You, and What You Can Do About It
Mercola: Is Goat Cheese Good for You?
Wright: Ibuprofen might boost immune function, but the dangers are too great
More News in
Archives!
Ben Swann: Flashlight Apps Stealing Info
Featured
October 1, 2014
Robert Parry: Libya 2.0
Justin Raimondo: Worse Than Bush's WMDs
HighRiseSafetyNYC.org: 9/11 Investigations Blocked
Melissa Melton: Making Dissent a Crime
JC Collins: Deal to Bomb Syria
---
Politics: Freedom & Liberty
September 29, 2014
James Howard Kunstler: No, Vladimir Putin Wasn't Stalin-In-Judo Robes: Washington's Foreign Policy Fiascoes Multiply
| | |
| --- | --- |
| | Don't Hurt People and Don't Take Their Stuff Matt Kibbe makes a stand for individual liberty and shows us what we must do to preserve our freedom with a rational yet passionate argument that defends the principles upon which America was founded. | Read More |
Ivan Eland: Congress Should Vote and Say No to Obama's New War
Michael Krieger: U.S. Propaganda Enters Into Insane, Irrational Overdrive in Attempt to "Sell" War in Syria
Addison Wiggin: The Ethics of "Making the Empire Pay"
Chris Campbell: Obama's Dirty ISIS Secret
David Stockman: Welcome To Barack Obama's Syrian Gong Show
Justin Raimondo: Senator McCain's Pals In The Northern Storm Brigade: They Sold Sotloff's Head To ISIS For $25K
Michael Snyder: While Obama Snoozes, Russia Is Preparing For Nuclear War With The United States
Michael Snyder: Obamacare Architect Says Society Would Be Better Off If People Only Lived To Age 75
Michael Snyder: 50 Facts That Show How Far America Has Fallen In This Generation
KER: The Clinton team is following reporters to the bathroom?
Paul Craig Roberts: Will Russia and China Hold Their Fire Until War Is the Only Alternative?
Michael Noonan: Do You Trust The Government, Or The Media?
Eric Sprott: Ebola, the tipping point
Simon Black: Yet another reason why FATCA is utterly retarded
Simon Black: Congress brings Atlas Shrugged to America with this new bill
Daisy Luther: World War E: Are you prepared for the end of civilization?
Mike Adams: 'Anti-government' derogatory slur
PF Louis: High school student arrested for imagining hunting a dinosaur with a gun in fiction story
J. D. Heyes: EPA knew pesticides were killing honeybees in the 1970s but punished those who spoke out
J. D. Heyes: Federal government forces schools to accept illegal immigrants with no medical records or screening
J. D. Heyes: Illegal Immigrants get free education, housing and healthcare for crossing border; Americans get $5,000 fine
Wendy McElroy: Aftermath of the GGC Firestorm
Daily Bell: The Muddle of 21st Century Warfare
Simon Black: How to get a second passport: four options that anyone can obtain
Zero Hedge: In Case You Are Still Confused By What Is Going On In The Middle East
Zero Hedge: The Geopolitical Situation In Europe
Zero Hedge: Five Important Lessons Learned From The Scottish Referendum
Zero Hedge: ISIS, Obama And US Financial Boots-On-The-Ground
---
Health - Continued
September 29, 2014
Wright: Dementia patients are often mistreated with unnecessary drugs
Wright: Breast cancer treatments have become dangerously aggressive
Wright: Depression and anxiety can be relieved with niacinamide
Wright: The pneumonia vaccine failed so the CDC says get another
Wright: Chemotherapy can be enhanced and side effects reduced naturally
Wright: Amalgam fillings are far more dangerous than the FDA lets on
Wright: Expensive urine is far more valuable than supplement naysayers think
Wright: Ebola vaccine testing has begun even though it's completely unnecessary
Wright: Sodium woes are easy to control when you know these secrets
Wright: Sleep apnea treatment options have come a long way from CPAP
Wright: Dementia risk soars when seniors are deficient in vitamin D
High-Soy Diet Drives Breast Tumor Growth: Sloan Kettering
Obesity Not Only Cause of Type 2 Diabetes: Researchers
Pancreatic Cancer Marker May Provide Early Warning
Huff: Experimental Ebola vaccine to be injected into humans en masse beginning this January: WHO
Edwards: Natural remedies with cayenne
Sinclair: Vitamin B12 - A rare deficiency unless you're vegan
Gutierrez: Fungicides used on banana plantations threaten the health of pregnant women
Devon: Processed food industry pushing America toward 'perfect storm' of runaway diabetes and death
Edwards: Kidney stones - natural remedies, prevention, and what really causes them
Gutierrez: High antioxidant raspberries breed by researchers to be grown without agricultural chemicals
Huff: Healthy 12-year-old girl dies shortly after receiving HPV vaccine
Louis: Children being poisoned by Big Pharma's anti-addiction drugs
Mike Adams: FDA threatens three companies with criminal charges for making Ebola treatment claims (but won't test natural substances against Ebola)
Wilson: Vitamin E, critical for brain health, is lacking in 90% of adults - find out how to add more to your diet!
Sinclair: Vitamin B6, the PMS vitamin
Phillip: Piceatannol aids weight management, helps prevent obesity, found in red grapes and wine
Wright: Cannabis dissolves cancerous tumor in young infant, deemed a 'miracle baby' by physician
More News in
Archives!