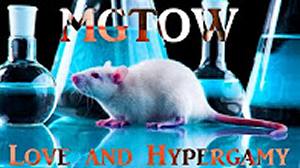 TFM: Love and Hypergamy
Featured
October 25, 2016
Harriet Agerholm: Twitter Misogynists
Robert Stacy McCain: The Rape Culture Lie
Relampago Furioso: Intent to Destroy
John Bailes: Gender War Backlash
---
Sex: Pro-Woman, Anti-Feminist
October 25, 2016
Annalee Newitz: New study finds that only 1-2% of men unknowingly raise children who aren't theirs
| | |
| --- | --- |
| | In Man Going His Own Way, popular YouTube vlogger Bernard Chapin argues with wit and humor that being a free, proud man is an end in itself, and asks, why be a dilapidated drone when you can soar as a man? | Read More |
Mydrim Jones: Teacher who slept with pupil 'hundreds of times' and sent him sexy selfies claims 'I am the victim'
Allison Pearson: Why the fallout from the Ched Evans verdict puts all our sons at risk
Alexandra Villarreal: Columbia Student: The Damage Done By 'Mattress Girl'
MSN: How a Mother and Daughter Plotted to Kill Their Family Members
Vicky Smith: Veronica Panarello murdered son, 8, with electrical cables after he caught her in sex romps with his granddad
Karan Khanna: MRA Deepika Bhardwaj To launch Documentary On Male Victims Of Abuse
Robert McCoppin and Amanda Marrazzo: Cancer center founder's ex-wife seeks $400K/month as divorce trial opens
Emma Glanfield: Babysitter is jailed after having sex with a schoolboy, 13, more than 70 times while she was supposed to be looking after him
Saphora Smith: Ched Evans family consider legal action against ITV's Loose Women and Gloria Hunniford over 'misinformation'
Keiligh Baker: Emma-Jayne Magson, 23, stabbed her boyfriend in the heart with a steak knife, waited 45 minutes before calling an ambulance
André du Pôle: 3 Emotions Men Should Master
Relampago Furioso: The Media Uses A Strategy Of Reporting On False Rape Accusations To Destroy Men
David G. Brown: British Soccer Star Ched Evans Found Not Guilty Of Rape After Years Of Abuse From Feminists
Quintus Curtius: US Navy Has Surrendered To The Gender-Neutral Agenda By Abolishing Job Titles With "Man"
Jon Anthony: 5 Well-Paying Jobs For Men Who Dropped Out Of College
Ashe Schow: Another debate, another gender wage gap claim by Hillary Clinton
Ashe Schow: A third of U.S. women afraid of being sexually assaulted, but few say they're victims
COTWA: Using sexual assault to further a political agenda
Robby Soave: Tennessee Student Accused of Sexual Harassment Because He Wrote Instructor's Name Wrong
Patrick Fletchall: A Field Guide To Wild Social Justice Warriors
Jillian Kay Melchior: Word 'Man' Banned by California State University Fullerton, Along With 'Secretary', 'Male Nurse' And More
KC Johnson: Feds Lurch Toward Due Process in a Campus Sex Case
Age of Shitlords: Jessica Valenti implicated in latest Wikileaks release
Daily Mail: Map shows Trump would win White House by a landslide if only MEN voted
Elizabeth Kolbert: Deny men the vote!
Mike Buchanan: 'Women Against Rape' encourage women to lie about having been raped
John Bailes: Gender War – What Goes Around Comes Around
Why do I include links to crimes committed by women but not men? To counter the stereotype that all men are violent and all women are victims. The stereotype is a lie. Some men are violent. The reports about violent women prove that neither women nor men are better than the other. We are all just people.
---
Health: Defy Disease & Thrive
June 29, 2016
Gutierrez: The great cholesterol con finally unravels: Researchers find lowering cholesterol has NO EFFECT on risk of heart disease or death
Tara Paras: Avoid these 10 cancer-causing foods!
Sardi: To Tell The Truth: Cholesterol-Lowering Statin Drugs
Walia: Want Stronger Bones? Why Calcium Supplements & Milk Are Not The Answer
Rappoport: A World Waking Up: Damage After Vaccination; It's No Longer An "Anecdote"
ANH: Glyphosate in Breakfast Foods
Brownstein: Family Practice Exam: Drugs, Drugs, and More Drugs
Brownstein: Daily Statins For All? More Media Nonsense
Brownstein: Take a Statin for Six Years and You Will Live How Much Longer?
Brownstein: The U.S. FDA Needs To Go Away
Block: Hesperidin Combats Aluminum Brain Disorders
Block: Arginine Holds Your Heart Together
Block: The Wealth of Berberine
Block: Office of Nutrition Labeling and Dietary Supplements
The Economist: The theory that bacteria are involved in some cases of autism gets a boost
Caroline Winter: These Bro Scientists Want to Sell You Mind-Hacking Pills
ANH: Are Antibiotics Finished, With Millions of Casualties Coming?
ANH: Protecting Higher-Dose Supplements
ANH: Ignoring Consumer Protests, FDA Throttles Medical Foods
ANH: Another Anti-Supplement Sneak Attack from Blumenthal?
ANH: Acid Blockers Cause Brain Damage, Kidney Disease?
ANH: Gluten in Your Thyroid Drug?
Group: Body Cleanse: 6 Ways to Do a Body Detox
Faloon: How to Reverse Markers of Prostate Cancer
Ramirez: Oral Sunscreen Reduces Skin Cancer Risk
Rivington: Unique Magnesium Compound Reverses Brain Aging
Tewson: Solutions for Common Prostate Problems
Goldfaden: Topical Vitamin C for Skin Rejuvenation
Mueller: The Insulin/Cancer Connection
More News in
Archives!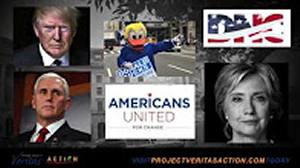 Rigging the Election - Video III
Featured
October 26, 2016
Bob Moriarty: Yukon Gold
Gary Savage: Last Kiss Goodbye
Science World: 'EmDrive' Gets Upgrade
---
Money: Opportunity & Prosperity
October 26, 2016
Cold Fusion: Early 2017 for QuarkX Presentation?
| | |
| --- | --- |
| | Solution Conference 90 Minute DVD with Martin Armstrong is a condensed version of Martin Armstrong's Solution conference, also available for $100. I paid full price to watch the conference live, and it was worth every penny. He explains how we can eliminate all federal taxes, convert the federal debt to equity, save Social Security and more. | Read More |
Greg Guenthner: This Tech Will Kill Cash
Michael Covel: Shocking News About Social Security
Byron King: More Marijuana Money
Greg Guenthner: 3 Facebook Secrets That Will Hand You Huge Profits
Charles Hugh Smith: The Secrets of Self-Employment: Overhead and Capital Accumulation
Charles Hugh Smith: Two Sets of Solutions as the Status Quo Crumbles
Tim Taschler: Global Debt Grows and Central Banks Are Buyers
Dr. Steve Sjuggerud: The Only Thing That's Worse Than Being Hated
Jeff Clark: This Is the Best Risk-Versus-Reward Trade in the Market
Gary Savage: The Last Kiss Goodbye
Andrew J. Hawkins: Uber's self-driving truck company just completed its first shipment: 50,000 cans of Budweiser
James Murray: Why the Jobs Aren't Coming Back
Wolf Richter: Housing Bust 2? Subprime No-Down-Payment Mortgages Surge, "Shadow Banks" Dominate
Roland Watson: Silver Bull Market Still in Force
Zero Hedge: Caterpillar Retail Sales Decline For 46 Consecutive Months; Worst Month For North America Since 2010
Zero Hedge: Credit Card Delinquencies Creep Up To Highest Levels Since 2012 As Subprime Issuance Soars
Zero Hedge: Twitter Planning To Fire Another 8% Of Workforce, "Losing Talent" Fast
Zero Hedge: US Futures, Global Stocks, Metals Rise On Economic Confidence, Upbeat Earnings
Zero Hedge: Largest Dow Component 3M Reports In Line Earnings, Cuts Top End Of Guidance
---
Health - Continued
June 29, 2016
Sisson: Are Cell Phones and EMFs Really Harming Your Health?
Sisson: Top 8 Changes Coming to Nutrition Labels
Sisson: Bodyweight Calisthenics for Primal Strength
Sisson: Why the Kind of Body Fat You Carry Matters
Sisson: Primal Korean Bibimbap
Mercola: Supplements Proven Beneficial for Your Mental Health
Mercola: Frankincense Oil: The 'King' of Oils
Mercola: Exercise Can Lower Your Risk of a Dozen Cancers by 20 Percent
Mercola: Great Britain's Most Outspoken Cardiologist Sets the Record Straight on Saturated Fats
Mercola: A Must-Try Delicious Parmesan Broccoli Dip
Mercola: Research Demonstrates Superiority of Krill Oil Compared to Fish Oil
Mercola: What's so Remarkable About Rosemary?
Mercola: What Massive Land Rehabilitation Project Teaches Us About Ecological Health, Poverty and Our Prospects for the Future
Mercola: Experts Admit Zika Threat Fraud
Mercola: How Your Couch Hurts Your Thyroid
Mercola: American Obesity Rate Continues to Climb — Is Surgery the Answer?
Mercola: Sunscreens: The Ugly Truth
Mercola: Low Salt Is Bad for Heart Health
Mercola: Alzheimer's Disease May Result From Past Brain Infections
Mercola: Citronella Oil: More Than Just a Bug Repellent
Mercola: High-Quality Whey Protein (in the Right Amounts) May Be Helpful for Weight Loss
Mercola: How Nutrition Influences Cancer
Mercola: Hydrogen Peroxide or Soap and Water to Clean Your Wound?
Mercola: Why Checking Your Iron Level Is so Crucial for Optimal Health
Mercola: Low-Carb Vegetables to Live By
Mercola: What Is Arrowroot Good For?
Mercola: Worst Fears Coming True as Drug Resistance Gene Confirmed in the U.S.
Mercola: Bees Are Full of Pesticides and so Are We
Mercola: What's Behind Dark Circles Under Eyes?
Mercola: The Three Pillars of Heavy Metal Detoxification
Mercola: Get Your Fix of Health Benefits With Ginger Oil
Rothfeld: Popular antacids linked to stomach bleeds
Rothfeld: Just 15 minutes of exercise could help you live longer
Rothfeld: Treating that rumble in your tummy could stop your heart
Rothfeld: Here's a simple plan for healing pinched nerves
Rothfeld: Lyrica linked to birth defects
Rothfeld: Treating that rumble in your tummy could stop your heart
Rothfeld: Here's a simple plan for healing pinched nerves
More News in
Archives!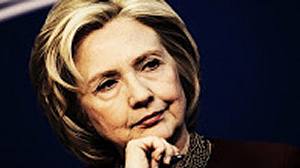 Anonymous: Hillary Clinton Career Criminal
Featured
October 18, 2016
IRD: Crony Communism
Brandon Smith: The Coming Financial Crash
Linda Schrock Taylor: Locker Room Talk
Paul Joseph Watson: Racist Hillary Tape
Martin Armstrong: World War III?
---
Politics: Freedom & Liberty
October 18, 2016
IRD: Crony Communism: Hillary Clinton's Game Plan For America
| | |
| --- | --- |
| | In Trump We Trust: E Pluribus Awesome! Donald Trump isn't a politician -- he's a one-man wrecking ball against our dysfunctional and corrupt establishment. We're about to see the deluxe version of the left's favorite theme: Vote for us or we'll call you stupid. It's the working class against the smirking class. Now Ann Coulter, with her unique insight, candor, and sense of humor, makes the definitive case for why we should all join his revolution. | Read More |
Patrick J. Buchanan: The Donald Lives!
Linda Schrock Taylor: Locker Room Talk Does Not Bother Me
Bionic Mosquito: How the NY Times Commits Its Crimes
Kit Daniels: Clinton Campaign Admits: Hillary Lacks Empathy With Everyday Americans
Paul Joseph Watson: Hacker Claims 'Racist Hillary' Tape Set to be Released
Judge Andrew P. Napolitano: Can the Media Reveal Stolen Truths?
Norm Singleton: Obamacare Bailouts?
WikiLeaks: Qatar Gave Clinton Foundation A Million Dollar Check For Bill's Birth
The Daily Sheeple: Does This Email Prove the Clinton Camp Knew Justice Scalia Would Be Murdered?
Ava Kofman: How a Facial Recognition Mismatch Can Ruin Your Life
Simon Black: While media obsesses over Pussygate, US debt soars to $19.7 trillion
Lance Roberts: Employment – Obama's Victory Lap Premature
Martin Armstrong: Are we Being Prepared for World War III?
Glenn Greenwald: In the Democratic Echo Chamber, Inconvenient Truths Are Recast as Putin Plots
Mark Hensch: Dem elector floats rejecting Clinton
John W. Whitehead: The Imperial President's Toolbox Of Terror: A Dictatorship Waiting To Happen
Michael Snyder: 10 Signs That An All-Out Attempt Is Being Made To Sabotage The Trump Campaign
Jack O'Sullivan: So You Say You Want a Revolution
Jon Hall: We're In An Information War — It's Time To Wake Up
Jack O'Sullivan: Tensions Between United States and Russia Continue to Escalate Quickly
Tamara Keith: WikiLeaks Claims To Release Hillary Clinton's Goldman Sachs Transcripts
Martin Armstrong: Hillary's Speech at Goldman Sachs Praised Her as "courageous" for Defending Them
Sarah Knapton: Experts said Arctic sea ice would melt entirely by September 2016 - they were wrong
James Delingpole: US Department of Justice considering whether people should be prosecuted for the offense of climate change denial
Tim Hains: 20 Media Executives Are Launching A "Coup D'Etat" Against Millions Of Trump Voters
Patrick J. Buchanan: Anti-Catholics & Elitist Bigots
Francis Marion: Rise of the Alpha Return of the Tribe
Daisy Luther: What Exactly Is Agenda 21?
Zero Hedge: More Dead Voters Discovered In Colorado
Zero Hedge: Royal Air Force Pilots Ordered To Shoot Down "Hostile" Russian Jets Over Syria
Zero Hedge: Wikileaks Releases Another 2,000 Podesta Emails In Part 6 Of Data Dump
Zero Hedge: Trump Campaign Warns Bill Clinton: "We're Going To Turn You Into Bill Cosby"
Zero Hedge: Democratic Minnesota Gov. Blasts Obamacare: "Affordable Care Act Is No Longer Affordable"
---
Health - Continued
June 29, 2016
Rothfeld: Testosterone will protect your heart – not harm it
Rothfeld: Belly fat linked to aggressive prostate cancer risk
Rothfeld: Edible flowers pack power in their petals
Rothfeld: Migraines may increase risk of heart disease and stroke
Rothfeld: Starve tumors to death — and live longer — with Paleo
Rothfeld: Red wine and coffee are a good mix for your gut bacteria
Rothfeld: Daily beer habit cuts heart disease risk
Rothfeld: Potatoes could send your BP through the roof
Rothfeld: Get angina relief with testosterone
Rothfeld: Where's the beef in your meat?
Rothfeld: New study supports the principles of Paleo, the "Caveman Diet"
Elkarmoudi: 8 Natural Herbs To Treat Mental Disorders: Stress, Anxiety, Depression
Andrew: 10 Surprising Health Benefits of Rhubarb Herb
Nicholas: Poison Covered Chocolates for Children
Amanda: Four Best Superfoods to Eat This Summer
Heyes: FDA crushes patient access to nutritious medical foods that help prevent and reverse disease
Wells: BEWARE of the top 10 toxins in food and medicine that cause the majority of U.S. allergies, diseases and disorders
Adams: While you were distracted by BREXIT, Monsanto's puppets in the U.S. Senate announced a 'compromise' to outlaw GMO labeling laws nationwide
Devon: India's spice trade at risk, as pesticides and pathogens contaminate popular seasonings including turmeric, chili and pepper
Gutierrez: Scientists hoped to increase vaccine rates by publicizing side effects; instead people chose NOT to vaccinate
Benson: Honeybee protections sabotaged as chemical industry infiltrates Capitol Hill
Wells: Mad human disease and SSRIs - what they're not telling the public that's so alarming
Barker: Avoid eating these 11 types of fish to reduce your exposure to mercury
Wells: USA Today publishes hit piece on natural medicine by quoting discredited vaccine charlatan Paul Offit
Heyes: Organic blueberries improve brain function and sharpen memory, while lowering risk of dementia
Benson: World's longest living rats have 'extraordinary' resistance to cancer
More News in
Archives!