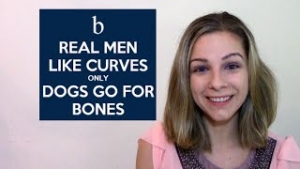 Julie Borowski: Body Positivity Unless You're Skinny
Featured
September 19, 2014
Cathy Young: Harassed More Than Women?
Fredrik deBoer: Carceral Progressivism
Robert Stacy McCain: Punch Seen 'Round the World
Kay Hymowitz: Gender Gap Journalism
Ian Tuttle: Feminists' Failure on Rotherham
---
Sex: Pro-Woman, Anti-Feminist
September 19, 2014
Hannah Wallen: Male Birth Control and Feminist Stupidity
| | |
| --- | --- |
| | No More Mr Nice Guy: Dr. Robert Glover has dubbed the "Nice Guy Syndrome" trying too hard to please others while neglecting one's own needs, and explains how they can stop seeking approval and start getting what they want in life. | Read More |
Fathers4Equality: Australian Judge asks "Why are only Boys Charged?"
Fathers4Equality: Misleading Research Depriving Toddlers of Fathering Time
Jim Doyle: Symantec and slanders against MRM sites and others, and stepping on their wing-wang at last
Jim Doyle: Male Privilege – Why do women assume they know about men or men's lives? – Part I
Jim Doyle: Male Privilege – Why do women assume they know about men or men's lives? – Part II, Eagle 35?s answer
Sabrina L. Schaeffer: Democrats' big government solutions don't provide answer to women's problems
JudgyBitch: A response to Amanda Marcotte
JudgyBitch: Here is what thinking aloud looks like when you LIKE men and masculinity
JudgyBitch: The Double Standards and Bootlicking of @mychalsmith and @feministing
KC Johnson: DePauw Punishment Halted in Sex Case
Spearhead: The Sexy Sexual Jihad
Breitbart: The Secret Mailing List of the Gaming Journalism Elite
Selwyn Duke: Women More Likely to Commit Domestic Violence, Studies Show
Kaitlyn Schallhorn: Public university requires students to submit sexual history or face disciplinary action
Cathy Young: The CDC's Rape Numbers Are Misleading
David Moye: Alleged Statutory Rape Victim Ordered To Pay $15,000 In Child Support
Winifred Robinson: The REAL gender gap scandal: Why boys are now the true victims of discrimination
Tantumblogo: Our radical feminist betters call for killing of 3 billion men
Ashe Schow: Women really are the key to elections
Jessica Walsh: Pregnancy Experience Lessons in Feminism Part One
Gary Pavela: In Sexual-Misconduct Cases, Hear the Facts
Fredrik deBoer: Carceral Progressivism
Beyond Kohlberg vs. Gilligan: Empathy and Disgust Sensitivity Mediate Gender Differences in Moral Judgments
Robert Stacy McCain: Feminist Theory, Human Nature and the Punch Seen 'Round the World
Kay Hymowitz: Gender Gap Journalism
Mollie Hemingway: 7 Important Things Slate Misses In Its Attack On Home-Cooked Meals
Cathy Young: Men Are Harassed More Than Women Online
Ciaran O'Connor: 1,400 Girls Are Raped in Rotherham, and Feminists Don't Care
Ian Tuttle: Feminists' Failure on Rotherham
Why do I include links to crimes committed by women but not men? To counter the stereotype that all men are violent and all women are victims. The stereotype is a lie. Some men are violent. The reports about violent women prove that neither women nor men are better than the other. We are all just people.
---
Health: Defy Disease & Thrive
September 5, 2014
ANH-USA: New Report Finds FDA Deliberately Deceptive—and Slowly Poisoning Millions of Americans
ANH-USA: Insurance Company Drug Managers Now Deciding What's Medically "Necessary"
ANH-USA: Pre-Market Approval of Dietary Supplements: The Canadian Story
Brownstein: The CDC Lies, Mainstream Media Stays Quiet and Our Children Suffer
Brownstein: Toxic Vaccines and Autism: A CDC Coverup
Brownstein: Toxic Vaccines and Autism, Part 2
Brownstein: More Flu Vaccine Cockamamie
Brownstein: Lower Your Salt Intake? Fugetaboutit!
Block: A Human Perspective on a Visionary Mind
Block: The Wealth of Berberine
Pearson & Shaw: New Taurine & Bromine Formulation
Downey: How Green Tea Protects Against Alzheimer's Disease
Nadil: Safely Manage Menopausal Symptoms
Goldfaden: Remove Dark Pigmentation Characteristic Of Aging Skin
Rosenthal: The Little-Known Benefits Of Tocotrienols
Thompson: Fight Immune Decline With Reishi
Faloon: Why Sick Care Costs So Much, Collapsing Within Itself
Amen: Unleash The Power Of The Female Brain
Sisson: Cauliflower Muffin Bites
Sisson: The High Cost of Commuting
Sisson: Tomato and Eggplant Gratin
Sisson: Top 10 Favorite Herbs and Spices
Sisson: How to Safely Expose Your Kids to Dirt
Sisson: Asian Salmon Burger with Homemade Pickled Ginger
Wright: This health-destroyer is hiding in every nibble of cheese
More News in
Archives!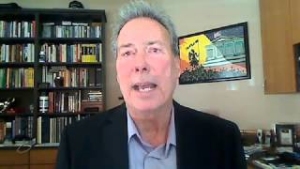 David Morgan: US Dollar Last Stop
Featured
September 23, 2014
Golem XIV: The Next Crisis – Part two
Gail Tverberg: Debt Bubble Collapse?
John Rubino: Why Isn't Housing A Bubble?
Avi Gilburt: Will Gold Ever Break Down?
Bob Moriarty: Real Estate in Ulaanbaatar
---
Money: Opportunity & Prosperity
September 23, 2014
Addison Wiggin: "Watch What They Do… Not What They Say"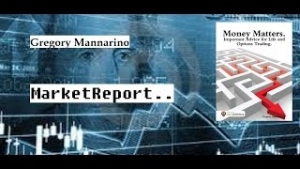 Gregory Mannarino: More Losses Highly Likely
Matt Badiali: Will Shale Oil Fuel Manufacturing Boom in the US?
| | |
| --- | --- |
| | Hormegeddon: How Too Much Of A Good Thing Leads To Disaster Bill Bonner explains that when you get too much of a good thing in the sphere of public policy, economics and business. Simply put, it ends in disaster. This is the story of America's disaster. | Read More |
Doug Hornig: A Tale of Two Alexes: Live from the Casey Research Summit in San Antonio
Jeff Thomas: The Economic Blacklist
Charles Hugh Smith: The Counter-Intuitive Rise of the U.S. Dollar
Dr. Steve Sjuggerud: It's Time to Take Profits if You're Short the Euro
Pater Tenebrarum: Mission Impossible: Even Notaries Are Striking Against Reform Of French Dirigisme
John Rubino: Why Isn't Housing A Bubble?
Michael Snyder: This Is About As Good As Things Are Going To Get For The Middle Class – And It's Not That Good
Gary Savage: Is Gold's date with $1,050 around the corner
Avi Gilburt: Will Gold Ever Break Down?
Amber Lee Mason: As Expected, the American Consumer Lives On
John Embry: The Wild Action In Gold, Silver & Other Markets
James Turk: Two Shocking Charts Expose The Stunning Collapse In The US
Bob Moriarty: Owning Real Estate in Ulaanbaatar
David Chapman: We live in an Energy-Centric World!
Christos Doulis: Can Gold Act as a Safe Haven Again?
Sumit Roy: Big Moves Coming In NatGas, But Not Yet
Peter Cooper: Why silver is a classic buying opportunity
Steve St. Angelo: The Tale Of Two Metals
Paul Craig Roberts and Dave Kranzler: Rigged Gold Price Distorts Perception of Economic Reality
Martin Armstrong: Pension Funds Being Taken TO Fund Infrastructure
Zero Hedge: The Federal Reserve Explains How Its Crystal Ball Works
Zero Hedge: The Illustrated Guide To Keynesian Vs Austrian Economics
Zero Hedge: If You're Poor At 35, You Deserve It?
Zero Hedge: Lower Oil Prices: Good News Or Bad News?
---
Health - Continued
September 5, 2014
Wright: How do you stop Ebola dead in its tracks?
Wright: Heavy metal eliminating chelation is good for your heart
Wright: Chiropractic neck adjustment is safer than officials would have you believe
Wright: Gestational diabetes can be sidelined with one little trick
Wright: The link between statin drugs and type 2 diabetes goes to court
Wright: Dodge two of your worst diabetes symptoms with a common nut
Wright: COPD drugs can be ridiculously dangerous and potentially fatal
Wright: Keep this killer drug out of your medicine cabinet
Wright: Reducing blood viscosity protects your heart every time you donate blood
Wright: Hidden non-stick chemicals are giving your thyroid a beating
Wright: Compounding pharmacies in danger means consumers are in danger
Wright: Shingles pain can be relieved quickly without painkillers or antiviral meds
Wright: Cervical cancer can be easily and safely prevented without drugs
Wright: Lab created version of heart healthy niacin could be deadly
Wright: Vitamin D megadoses are proven safe for older people
Wright: Inflammation can be curbed with supplements, but the FDA doesn't want you to know
Simon Black: This is how you beat Obamacare
Mercola: America's Most Sleep-Deprived Cities
Mercola: Essential Oils Support Physical and Emotional Well-Being
Mercola: What Happens Inside Your Stomach When You Eat Instant Noodles?
Mercola: The Very Real Risks of Consuming Too Much Protein
Mercola: Monsanto Draws Outrage Over "Bee-Friendly" Facebook Post
Mercola: National Vaccine Information Center Calls for Removal of Vaccine Safety Oversight from Department of Health and Human Services
Mercola: 7 Underrated Medicinal Plants
Mercola: Do You Really Want to Eat Hot Dogs After Knowing This?
Mercola: 63% of Americans Actively Avoid Soda
Mercola: Acetaminophen Overdose Is Far Easier Than You Might Think
Mercola: 9 Health Benefits of Cucumbers
More News in
Archives!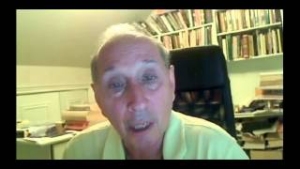 Harvey Organ: December Collapse
Featured
September 22, 2014
Rod Van Mechelen: Prosperity and Empire
Joshua Cook: The House of Saud
James Ridgeway: Saudi 9/11 Connection
Chris Campbell: Escape Obamacare
Paul Rosenberg: Snowden Tip of the Iceberg
---
Politics: Freedom & Liberty
September 22, 2014
Robert Parry: The Washington Post's Neocon Duplicity: Ukrainian Militias Aren't "Romantics"; They're Neo-Nazi Storm Troopers
| | |
| --- | --- |
| | Don't Hurt People and Don't Take Their Stuff Matt Kibbe makes a stand for individual liberty and shows us what we must do to preserve our freedom with a rational yet passionate argument that defends the principles upon which America was founded. | Read More |
Daily Bell: US Pursues 134 Wars Around the World
Damon Root: With Friends Like These: Bush Lawyer John Yoo Backs Obama's Undeclared War on ISIS
David Stockman: The Folly Of Obama's "War" On ISIS
Daniel McAdams: President Poroshenko Comes Calling On Washington—Bearing Big Lies And A Tin Cup
Brandon Smith: When War Erupts Patriots Will Be Accused Of Aiding "The Enemy"
Andrew P. Napolitano: More Unlawful Presidential Killing
Rod Van Mechelen: Global Prosperity and the American Empire
Rachel Blevins: France Joins the U.S. in Launching Airstrikes Against ISIS
Michael Lotfi: New polls show Americans don't trust Democrats on immigration
Joshua Cook: Obama Partnering with the House of Saud is a terrible strategy
Anthony Wile: Stay Alert in These Interesting Times
James Ridgeway: How the Bush Administration Covered Up the Saudi Connection to 9/11
Jeff Desjardins: Missing Money: What Government Accounting Really Looks Like
Chris Campbell: How to Escape Obamacare in One Bold Move
Greg Guenthner: Let the Alibaba IPO Show You Where the Market's Headed
Paul Rosenberg: Snowden's Material Was Just the Tip of the Iceberg: The Situation Is Actually Worse Than You Think
Natasha Vargas-Cooper: Photo Exhibit Restores Dignity To Victims of U.S. Torture
Murtaza Hussain: New ISIS Propaganda Film Features Canadian-Sounding Fighter
Murtaza Hussain: Powerful NSA Official Potentially Self-Dealing With Defense Contractor
Charles Hugh Smith: Are We Ready for Daily-Life Drones?
David Stockman: The Keynesian State Wreck Ahead
Michael Noonan: Obama The Liar; Mainstream Media His Elite Lap Dog Accomplice
Zero Hedge: Pentagon Prepares To Unveil Syria War Plans As "Broad Coalition" Crumbles
Zero Hedge: The Inconvenient Truths Of Dictators
Zero Hedge: ISIS Slams "Mule Of The Jews" Obama, Demands Killing Of "Disbelievers" Especially "Filthy French"
Zero Hedge: NSA Warns "Bad Guys Are Everywhere" As Spooks Run Afoul Of German Laws Again
Zero Hedge: Preparing For All Out Iraq War: Joint Chiefs Of Staff Back US Troops In Combat "If Necessary"
---
Health - Continued
September 5, 2014
Mercola: Good News: Gluten-Free, Low-Carb Paleo Diet Hits the Mainstream
Mercola: Should You Worry About an Ebola Outbreak in the US?
Mercola: Vitamin D for Depression, Dementia, and Diabetes
Mercola: Vegetable Oils: Beware of Common Fats That Are Even More Dangerous Than Trans Fats
Mercola: Best-Selling Toothpaste Contains Hazardous Endocrine-Disrupting Chemical
Mercola: Your Health Is the Result of a Symbiotic Relationship with 100 Trillion Bacteria
Mercola: How to Perform a Full-Body Workout Using a Pair of Dumbbells
Mercola: Phthalates: New Study Finds Common Chemicals May Lower Testosterone Levels
Edwards: How to kill candida and balance your intestinal flora
Landsman: Emotions proven to alter genetic expression
Benson: Moms of autistic, vaccine-damaged children mount wave of online protest against CDC research fraud
Devon: Exposure to common fungicide causes neurological problems across four generations
Huff: CDC scientist secretly blended lethal flu virus into 'non-lethal' vials used in open experiments
Sinclair: Heal cavities, gum disease, and whiten teeth with natural homemade toothpaste and diet
Wells: Secondhand smoke from e-cigs is less unhealthy than traditional cigs but still contains toxic heavy metals
Raw Michelle: Health benefits of pineapple include everything from tumor reduction to digestive improvements
Benson: CNN caught in denial over MMR vaccines even as CDC whistleblower confesses to scientific fraud
Sinclair: Clean your floors without store-bought chemicals - non-toxic cleaning recipe and instructions
Huff: Fluoride in private wells linked to decreased IQ
Heyes: Humans are getting stupider by the generation; science shows we've lost 14 IQ points since Victorian Era
Edwards: Natural Homemade Deodorant Recipe
Jockers: D3 and vitamin K2, and the role they play in our health
Wells: Sugar is poison, reveals physician author
Henry: 5 ways to increase your longevity and quality of life
Louis: Tick bite turns people into involuntary vegetarians
Huff: Chemistry professor corroborates whistleblower's claims; links mercury in vaccines to autism, neurodevelopmental issues
Padilla: 5 Home remedies for acid reflux, that work
Ravensthorpe: Saw palmetto can treat hair loss, enlarged prostates and urinary tract infections
More News in
Archives!