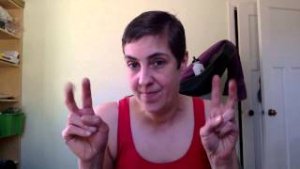 Karen Straughan: Violence and Male Privilege
Featured
April 9, 2015
Matt Forney: Pitchfork's Assault
Gus Haynes: Media Hoax Of The Decade
Presse Canadienne: Hate Mongers Unite
---
Sex: Pro-Equality, Anti-Feminist
April 9, 2015
Washington Post: Police find no evidence of alleged sexual assault at U-Va. fraternity
| | |
| --- | --- |
| | The Black Man's Guide Out of Poverty: For Black Men Who Demand Better Aaron Clarey addresses the sociological, economic, and political forces that hold black men down and shows the path out of poverty. It lays out the road map toward a better life. Also applies to women and men of all other races. | Read More |
Cathy Young: Comics Like Batgirl Shouldn't Require a 'Good Feminist' Seal of Approval
JudgyBitch: Jessica Valenti coughs up a ball of full retard
Robert Stacy McCain: Warriors Against Human Nature
Ed Driscoll: Men Who Hold Doors for Women
Robert Stacy McCain: 'There Is No Spoon': Radical Feminism and the Paranoid Matrix of Patriarchy
Robert Stacy McCain: Fear and Loathing of the Penis
Emmett Rensin: The internet is full of men who hate feminism. Here's what they're like in person
Milo Yiannopoulos: A Lexicon of Social Justice
Milo Yiannopoulos: How to Correctly Express Approval At A Feminist Conference
COTWA: Nicole Richess lied she was raped by soldiers to hide a threesome from her boyfriend
JudgyBitch: Feminism Poisons American Indian Culture
KC Johnson: Now Cornell Is Being Sued
Milo Yiannopoulos: #ThankYouEllenPao? Only if You Like Bullying, Vexatious Opportunists
KC Johnson: Rebalance the campus sex assault scales: After the University of Virginia rape hoax, we must put the brakes on the crazed crusade against campus sexual assault
Dr. Boyce Watkins: 5 Reasons Why Feminists Don't Say Much About The Horrors Of Prison Rape
Fred Reed: Matrimony, Holy or Otherwise
Andrew Shanahan: Why men are better at Google than women
Ella Whelan: Is hatred of young men on campus just made up for click-bait headlines, or is it real?
Cathy Young: The UVA Case and Rape-Hoax Denial
Robby Soave: Two Teens Have Sex. Neither Could Legally Consent, But Only the Boy Gets a Felony Charge.
Louis Stuart: Society Needs A Good Dose Of White Knight Shaming
Steve Alexander: Lionhead Studios Dogpiled By Feminists For Posting Cleavage From Their Own Game
Sheila Coronel, Steve Coll, Derek Kravitz: Rolling Stone and UVA: The Columbia University Graduate School of Journalism Report
Simon Wolfe: Coming Home From The War On Terror
Matt Forney: Pitchfork's Assault On White Men Shows The Necessity Of Pushing Back Against The Left
Roosh Valizadeh: 9 People In The Media Who Are Upset Jackie Coakley Wasn't Raped By White Men
Gus Haynes: Elisabeth Garber-Paul Is The Fact Checker Who Green-Lighted The Biggest Media Hoax Of The Decade
Presse Canadienne: Feminist Hate Mongers Unite
DNAForce: How to get a paternity test when the mother refuses?
Barbara Kay: Thou shall not bear false witness … except against men
Sarah Kliff: Only 18 percent of Americans consider themselves feminists
Why do I include links to crimes committed by women but not men? To counter the stereotype that all men are violent and all women are victims. The stereotype is a lie. Some men are violent. The reports about violent women prove that neither women nor men are better than the other. We are all just people.
---
Health: Defy Disease & Thrive
March 18, 2015
Weintraub: The Anti-Aging Pill
Stephen Petranek: Is the secret to eternal life really found in a blood transfusion?
Noonan: Turmeric's "Golden Milk" – Worth Trying
Suede: Cancer: A Yeast Fungus Gone Out of Control?
Kratom: The Productivity Booster And Anxiety Killer That You've Never Heard Of
Caruso: Linda Gray's Longevity Regimen
Provos: Anticancer Properties Of Saffron
Reeves: Safely Reduce Annoying Prostate Symptoms
Braverman and Scali: Reverse Mild Cognitive Impairment
Downey: Parsley More Than A Decorative Garnish
Downey: Novel Solution Effectively Treats Chronic Sinusitis
Kessler: How The Overuse Of Antibiotics Is Fueling Our Modern Plague
Faloon: Best Drug To Treat Hypertension
Block: Turmerone Induces Neural Stem Cell Proliferation
Block: Gluco-Chondro Combo Ties Osteoarthritic Drug
Block: Resveratrol Fights Influenza Virus
Block: The Benefits of Oral Vitamins/Minerals and Chelation Therapy
Block: B Vitamin Research Assaulted by Defective Study
ANH: Will We Allow Big Pharma to Patent and Control Natural Products?
ANH: Kick Kids Out of Head Start if They Aren't Vaccinated on the Government's Schedule?
ANH: FDA Compounding Committee Is a Stacked Deck
More News in
Archives!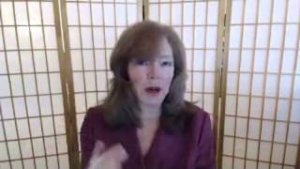 Ellen Brown: California Water False Flag
Featured
April 14, 2015
Debra Saunders: Rand Paul Helps GOP
Jeffrey Tucker: Rand Paul Changing GOP
Martin Armstrong: Decline & Fall of US
David Stockman: Failed Generation
Paul Sperry: Saudi Connection to 9/11
---
Politics: Freedom & Liberty
April 1, 2015
Michael Noonan: FBI To Hack Into Everyone's Personal Business
| | |
| --- | --- |
| | The Conservatarian Manifesto: Libertarians, Conservatives, and the Fight for the Right's Future is Charles C.W. Cooke's call to arms for the growing movement of "Conservatarians"—members of the right who are fiscally conservative but socially liberal—and a fascinating look at conservatism's past and future. | Read More |
Charles Hugh Smith: The Tried-and-True Blueprint for Raising Taxes
Michael Snyder: 33 Strange Facts About America That Most Americans Would Be Shocked To Learn
Global Research News: BBC Foreknowledge of 9/11 Collapse of WTC Building Seven: British Man Won Law Suit against BBC for 9/11 Cover Up
Ron Paul: After a Twelve Year Mistake in Iraq, We Must Just March Home
Jeffrey Tucker: How The Education System Destroys Social Networks
Dave Gonigam: You Can't Tell the Players in Yemen
Michael Snyder: In Yemen, It's The Bad Guys Vs. The Bad Guys
Gareth Porter: Iranian Sanctions—–After Two Decades, The Time To Lift Them Is Here
Martin Armstrong: Government Debt-Equity Swaps
Michael Krieger: Facebook Reveals its Master Plan – Control All News Flow
John W. Whitehead: The Only Truly Compliant, Submissive Citizen in a Police State Is a Dead One
Bob Livingston: Why do Americans love war?
Khaleej Times: US war on terror has claimed over 80,000 lives in Pakistan
Micah Lee: Passphrases That You Can Memorize — But That Even the NSA Can't Guess
Simon Black: Every young person should see the Fed's startling numbers on student debt
Laurence M. Vance: Subsidize the Poor, Soak the Rich
Ron Paul: Repeal, Don't Reform the IMF!
Tony Cartalucci: US-Saudi Blitz into Yemen: Naked Aggression, Absolute Desperation
Dan Sanchez: Google's Boycott Campaign Against War Photography and Alternative Media
B.K. Marcus: Robin Hood Recovered Stolen Goods
Jeff Thomas: The Future of Passports
Michael Snyder: The Next-Generation Weapons That Russia Will Use Against The United States In World War III
Michael Snyder: Russia Has Constructed Massive Underground Shelters In Anticipation Of Nuclear War
Patrick J. Buchanan: The Enemy of My Enemy
Robby Soave: Stop Politicizing Everything
Simon Black: 4 countries that gun lovers need to know about
Zero Hedge: Republicans Blast Hillary: "Not Even Nixon Destroyed The Tapes"
Zero Hedge: US House Votes 348-48 To Arm Ukraine, Russia Warns Lethal Aid Will "Explode The Whole Situation"
Zero Hedge: US To China: 'Infrastructure Bank' This! - Test-Fires ICBM As A "Visual To The World"
---
Health - Continued
March 18, 2015
Mercola: Vitamin D Can Save You from Diabetes and Dementia
Mercola: Multivitamins Found to Be Linked to Heart Health
Mercola: Water Fluoridation Promotes Thyroid Impairment, Study Warns
Mercola: Raw Milk and the Raw Deal
Mercola: Study Identifies Top Six Factors Predicting Heart Attack Risk
Mercola: Stress Doesn't Stay in Your Head
Mercola: Frequent Sauna Bathing May Lower Your Risk of Heart-Related Death, and More
Mercola: E-Motion—How Your Emotional Baggage May Be Sabotaging Your Health, and What to Do About It
Mercola: The Mysterious Science of Motion Sickness
Mercola: Elevated Sugar Intake Linked to Significantly Raised Risk of Obesity, Diabetes, and Heart Disease
Mercola: Regular Coffee Drinkers Have Cleaner Arteries
Landsman: The Vaccine World Summit reveals the truth about vaccines and infectious diseases
Benson: Meteoric rise in modern diseases could be synergistic effect of glyphosate and vaccines
Jockers: Apple Cider Vinegar improves blood sugar regulation and speeds up weight loss
Breggin: Overcoming the most insidious pollutants
Benson: Copper-blended fabric provides protection against damaging EMFs
Jockers: Gluten and inflammatory disorders of the brain and nervous system
Wells: The CDC's censored statistics: How many children infected by measles were already vaccinated against measles?
Wilson: Grow your own ginger for free: Natural medicine that's delicious too!
Gutierrez: Childhood vitamin D deficiency causes arterial hardening, increasing heart disease risk
Adams: America to lose one-third of its fresh produce when California runs out of water
Huff: California lawmakers seek to implement medical fascism by mandating MMR vaccination
Huff: Dr. Robert Rowen reveals the raw truth about vaccines at the Vaccine World Summit
Huff: Top 5 lies still being regurgitated by vaccine fanatics to push toxic immunizations
Ravensthorpe: The best natural sources of protein
Fassa: Blueberries help prevent cardiovascular disease, cancer, and dementia
More News in
Archives!