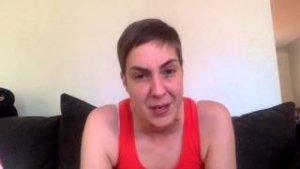 Karen Straughan: Male Privilege BS Part 1
Featured
December 15, 2014
Cathy Young: When We Don't Question
Froma Harrop: Identify Rape Accusers
Rachel Alexander: False Accusation On Video!
J.R. Bruns and R.A. Richards II: Due Process For Men
---
Sex: Pro-Woman, Anti-Feminist
December 15, 2014
Jerry A. Coyne, Ph.D: Evolutionary psychology, sexual dimorphism, and ideology
| | |
| --- | --- |
| | It's My Turn Tina Fuller covers how to deal with family members who have a narcissistic personality | Read More |
Megan Gibson: The Problem With Prosecuting Women for False Rape Allegations
Carrie Lukas: Boardroom Quotas Won't Help Women
Carrie Lukas: A Better Path to Helping Women Succeed
Janet Bloomfield: 6 Things We Could Do Right Now To Make Men And Women More Equal
KC Johnson: More Questions about Rolling Stone and UVA
KC Johnson: Campus After-Effects of the Rolling Stone Travesty
KC Johnson: Indifference to Truth in the Virginia Rape Case
Lucius Cincinattus: Sabrina Rubin Erdely Has Destroyed Rolling Stone's Credibility
woh kavi: Why The World Would Not Be A Better Place If Women Ruled
Roosh Valizadeh: 15 People In The Mainstream Media Who Used The UVA Rape Hoax To Push A False Narrative
raywolf: How Wolves And Foxes Showed The Soviets The Necessity Of Masculinity
Bruce Tanner: Why We Must Fight, Shame, and Boycott Cowardly Men
Milo Yiannopoulos: The Sexodus, Part 1: The Men Giving Up On Women And Checking Out Of Society
Milo Yiannopoulos: The Sexodus, Part 2: Dishonest Feminist Panics Leave Male Sexuality In Crisis
Milo Yiannopoulos: The Madness Of Queen Shanley
Elizabeth Sweet: Toys Are More Divided by Gender Now Than They Were 50 Years Ago
Alix Hernandez: Feminists exploit children to sell shirts, fight sexism
Noah Berlatsky: Pixelated Prostitution: Feminist Debate Over Sex Work Bleeds Into Video Games
Cathy Young: The UVA Story Unravels: Feminist Agitprop and Rape-Hoax Denialism
Cathy Young: It's Women Who Suffer When We Don't Ask Questions
Milo Yiannopoulos: #GamerGate Anti-Bullying Campaign cost Gawker over a Million Dollars
Froma Harrop: Make public identities of rape accusers
Avon and Somerset Police launch campaign offering support for male victims of rape
Mia De Graaf and Wills Robinson: Catherine Armstrong Bell Falsely Accused of Rape
Inside MAN: 10 Reasons why men still feel pressure to be the main breadwinner
Rachel Alexander: Woman falsely accuses man of rape – but he records it all on video!
J.R. Bruns and R.A. Richards II: No Due Process For College Men
Ashlar Ben David: Media Manipulation In Ferguson Sets A Dangerous Precedent
Clancy Darrow: Good Game Is The New Rape
2Wycked: A Man Should Guard His Reputation With His Life
Why do I include links to crimes committed by women but not men? To counter the stereotype that all men are violent and all women are victims. The stereotype is a lie. Some men are violent. The reports about violent women prove that neither women nor men are better than the other. We are all just people.
---
Health: Defy Disease & Thrive
November 3, 2014
Campbell: Don't Drink the Tap Water (It's Not What You Think)
Chris Campbell: How to Survive an Ebola Outbreak
Sircus: Ebola – Saving Lives with Natural Allopathic Medicine
NCI: Anti-HIV Protein from Blue-Green Algae Also Inhibits Ebola Infection
Snyder: This Version Of Ebola Looks Like 'A Very Different Bug'
ANH: Ebola Can Be Prevented and Treated Naturally—So Why Are These Approaches Completely Ignored?
Faloon: Assembly Line Medicine
Martinson: Deadly Carbohydrates The Lethal Sugar/Cancer Connection
Thompson: Unique Probiotic Targets Cardiovascular Disease
Dewitte: Natural Extracts Lower Blood Pressure
Downey: Innovative, Personalized Cancer Treatment
Downey: A Real-World Case History: Fighting Pancreatic Cancer With ISCA's Personalized Treatment Program
De Berg: A Lifesaving Nutrient In Citrus Fruit
Block: EGCG Inhibits Ebola Replication
Block: Galantamine Reduces Brain Shrinkage
Block: High Levels of Vitamin D Decrease Dementia
ANH: Government Ignores Natural Ebola Treatment Options
ANH: Medical Bureaucracy (and FDA Regulations) Also Stymie Efforts to Halt Ebola
More News in
Archives!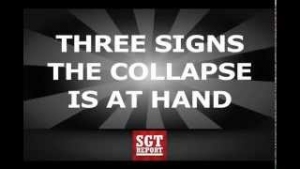 SGTreport: Economic Collapse in Progress
Featured
December 19, 2014
Gary Savage: Post Fed meeting
Jeffrey P. Snider: Crude And Credit
Tony Robbins: Make money like a billionaire
Thad Beversdorf: Our Economy is Dead
Bob Moriarty: Gold Home Run in Kosovo
---
Money: Opportunity & Prosperity
December 19, 2014
Cold Fusion: Battery Powered E-Cats — Rossi asks for Help
| | |
| --- | --- |
| | Suicide Pact: The Radical Expansion of Presidential Powers and the Lethal Threat to American Liberty New York Times bestselling author Judge Andrew P. Napolitano exposes the alarming history of presidential power grabs performed in the name of national security. | Read More |
Jeff Clark: Is It Time to Buy Energy Stocks?
John Ing: Global Gold Rush To Intensify As Currency Wars Rage & China Moves To Dominate World
Egon von Greyerz: Will This Nightmare Scenario Send Silver To $500 & Gold To $10,000?
Art Cashin: If This Dangerous Situation Gets Out Of Control, What Will It Mean For The World?
Heather Timmons: China's Latest $2 Billion IPO Is A Little Disturbing
Richard Morgan: These Stocks With Cuban Connections Went LOCO In Markets Today!
Tony Robbins: Make money like a billionaire
Lance Roberts: 3 Things Worth Thinking About
Thad Beversdorf: Fed Delivers the Message that Our Economy is Dead
Nadeem Walayat: U.S. Dollar Collapse? USD Index Trend Forecast 2015
Bob Moriarty: Gold Home Run in Kosovo
IWB: Emerging Markets Unraveling
Turbulent Times Call for Insulated Investments: Steven Salz
Zero Hedge: Where The "Great Recovery" Is 25% Worse Than The "Great Recession"
Zero Hedge: Service PMI Crashes To 10-Month Low
Zero Hedge: Philly Fed Crashes From 21-Year High; Employment, New Orders Collapse
Zero Hedge: Biggest Short Squeeze In 38 Months Sparks Stocks Triple-Decouple
Zero Hedge: Is The Oil Implosion Supply Or Demand Driven? Here Is The Very Simple Answer, Thanks To Saudi Arabia
Zero Hedge: The UK Oil Industry Is "Close To Collapse"
---
Health - Continued
November 3, 2014
Mercola: Carpeting Presents Complex Health Issues
Mercola: Smoking Is Major Factor in Alzheimer's Disease
Mercola: Narcotic Overdose Deaths Quadrupled in the Last Decade
Mercola: Majority of Adults Need More Muscle Strengthening Exercise
Mercola: Slouching Makes You Sad
Mercola: New Documentary "Symphony of the Soil" Extols the Importance and Mystery of Soil
Mercola: Being Honest Can Improve Your Health
Mercola: Wood Chips—The Secret to Effortless, Inexpensive Biodynamic Gardening
Mercola: Culprits of Autism Identified: Toxins, Gut Bacteria, Nutritional Deficiencies, and Vaccines Made with Human Fetal Cell Lines
Mercola: 5 Lifestyle Changes Could Prevent 80 Percent of Heart Attacks
Mercola: What Whistleblowers Tell Us About Vaccine Safety and Effectiveness
Mercola: Why So Many Mixed Messages on Mammogram Benefits?
Mercola: White House Plan to Address Antibiotic Resistance Is Too Weak to Protect Human Health
Mercola: US Soda Makers Pledge 20 Percent Calorie Cut by 2025
Mercola: How To Keep Your Brain Young
Mercola: Grief Can Weigh on Immune System in Older Folks, Study Says
Mercola: Endurance Exercise Can Damage Your Teeth—Here's How
Mercola: 5 Yoga Poses to Help You Touch Your Toes
Mercola: "The Future of Food"—GMOs, Gene Patenting, and the Corporatization of Our Food Supply
Mercola: Plants Can Hear Themselves Being Eaten, and Can Communicate the Threat to Their Neighbors
Mercola: Juicing—One of the Best Tools for Improving Your Health
Mercola: Turmeric Compound Boosts Regeneration of Brain Stem Cells, and More
More News in
Archives!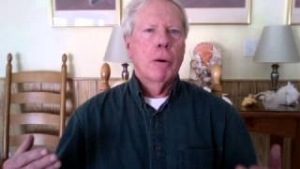 Paul Craig Roberts: Corrupt US Government
Featured
December 18, 2014
Ron Paul: All I Want for Christmas
Nick Gillespie: The *Limits* to Reason
Martin Armstrong: FATCA Class Action Lawsuit
Simon Black: Get A Second Passport
---
Politics: Freedom & Liberty
December 18, 2014
Simon Black: Five complete lies about America's new $18 trillion debt level
| | |
| --- | --- |
| | The Colder War: How the Global Energy Trade Slipped from America's Grasp Marin Katusa takes a look at the new cold war underway, driven by a massive geopolitical power shift to Russia that went almost unnoticed across the globe. | Read More |
Logan Albright: Egalitarianism without Equality is Tyranny
Robert Parry: New Republic, Good Riddance: Born Peddling Wilson's Bloodbath, Grown Flogging Contra Crimes, Gone Fomenting Neocon Carnage
Justin Raimondo: The Big Foreign Policy Lie: The War Party Couldn't Rule Without It
James Howard Kunstler: Demilitarize The Police And Debunk The Race Baiters: Some Straight Talk About The Eric Garner Case
Simon Black: Say goodbye to the nation state, this is how the new system will look like
Cathy Young: Coarse emotions don't help the Ferguson discussion
John W. Whitehead: Why Americans Keep Losing to the Police State
Barry Donegan: Senate Torture Report Bombshell: CIA Lied to Lawmakers, Used Techniques More Brutal Than Claimed
Paul Rosenberg: Thomas Jefferson's Forgotten Plan for Restoring a Failed Republic
Erik Wemple: Michael Hayden Is One Sick Spook
David Stockman: Memo To Citigroup CEO Michael Corbat: Does Your Crony Capitalist Plunder Know No Shame?
Jim Quinn: Should You Believe What They Tell You? Or What You See?
Ron Paul: Drones, Bombs And Invasions
Martin Armstrong: The Three Bombshells Tucked Inside The Continuing Resolution to Fund the Gov't
Justin Raimondo: Rep. Mike Rogers (R-Oceania) Guts Constitution On Way Through Revolving Door To K-Street Pelf
Ron Paul: All I Want for Christmas is a (Real) Government Shutdown
Raul Ilargi Meijer: Where are you going, America?
Nick Gillespie: Are Libertarians More Rational Than Others? No, Just More Aware of the *Limits* to Reason
Martin Armstrong: Class Action Lawsuit Forming Against FATCA
Simon Black: Three of the BEST ways to obtain a second passport (and one to AVOID)
Jamie Carter: Why America Just Lost Its First Cyberwar
Matt Taibbi: Dodd-Frank Budget Fight Proves Democrats Are a Bunch of Stuffed Suits
Zero Hedge: China Prepares To Bailout Russia
Zero Hedge: US Tanks Are Rolling Across Latvia
Zero Hedge: Pimping Passports For Chinese Capital
Zero Hedge: How To Reduce Police Violence – Eliminate Nanny State Crimes
Zero Hedge: Wall Street Moves To Put Taxpayers On The Hook For Derivatives Trades
Zero Hedge: Caught On Tape - State Department Spokesperson Admits Her Own Propaganda Is "Ridiculous"
---
Health - Continued
November 3, 2014
Mercola: Walking More May Be Key for a Longer, Healthier Life
Mercola: New Film "Second Opinion" Exposes the Truth About a 40-Year Long Cover-Up of Laetrile Cancer Treatment
Mercola: Why Most Americans Don't Own a Bidet
Mercola: How Sun Exposure Improves Your Health and How Glyphosate Disrupts It
Mercola: Pumpkin Chili with Chicken
Mercola: My Top Five Superfoods
Mercola: 5 Things You Didn't Know About Honey
Mercola: HPV Vaccine Linked to Nervous System Disorder and Autoimmunity
Mercola: Ozone Therapy: A Possible Answer to Ebola?
Benson: US hospitals nowhere near ready for Ebola
Wilson: Vitamin D deficiency decreases brain function and increases mortality rate after heart attack
Henry: Healthier Coffee - 5 ways to make java the ultimate experience
Huff: Self-quarantine doesn't work; Ebola carriers break isolation again and again
Heyes: Doctor diagnosed with Ebola walked around NYC for 10 days under 'self quarantine'
Wilson: Natural grape compound resveratrol increases bone density in obese men
Benson: Ebola carriers can be infectious without symptoms; symptoms merely increase transmissibility
Ravensthorpe: Three herbs that boost our immune system and guard us from infection
Huff: After months of denial, CDC quietly admits Ebola can spread through aerosolized droplets
Adams: U.S. government: Ebola is safer than the flu; high-risk carriers free to mingle with the public
Wilson: Olive oil is the healthiest choice when it comes to frying food, study finds
Heyes: How Ebola will disrupt world supply of rubber and oil
More News in
Archives!