---
Women & Men - April 30, 2013
Karen Straughan: Address to the NY state libertarian party convention
Christopher Walsh: Earl Silverman lived for nothing, died for something
Help us build the Earl Silverman Center
Paul Elam: Mary Elizabeth Williams killed Earl Silverman
Paul Elam: Yeah, but that was then…
Christopher Walsh: Earl Silverman, men's rights advocate dies
Barbara Kay: Male victims of domestic abuse continue to suffer in solitude
Travis Myers: Owner of shelter for abused men and children commits suicide after financial ruin, ridicule
Amanda Stephenson: Calgarian who founded shelter for male victims of domestic abuse mourned
Rod Van Mechelen: The Proof is in the Prejudice - Why did Earl Silverman Have to Die?
August Lřvenskiolds: Rape farming: the original series
Alexander Abad-Santos: Politically correct view citing ideologically determined statistics to malign the memory of Earl Silverman, who was a good man
Mary Elizabeth Williams: Feminism didn't kill men's rights advocate Earl Silverman
Earl Silverman Dead: Owner Of Shelter For Male Victims Of Domestic Abuse In Apparent Suicide
Dean Esmay: Fundraiser for Earl Silverman Center
Jen Gerson: Man who ran Canada's only shelter dedicated solely to male victims of domestic abuse dies in apparent suicide
Steve Mertl: Calgary man who opened first shelter for abused men commits suicide after being forced to sell refuge
Kaitlin Lee: Founder of men's shelter dies
Tanya Gold: Feminism now seems ubiquitous – and irrelevant
Battle of the sexes: Dad to stand for MP to challenge 'anti-male culture'
Mike Buchanan: Why Britain needs a pro-male party
Michael Thompson: Rush's discussion with Suzanne Venker: Why 'culture' messed up
COTWA: News report derides family and friends for speaking up about the character of man accused of sexual assault
COTWA: Woman pleads guilty of false accusation of home invasion that sent teen to jail for 8 months
Robert Franklin, Esq.: Father 'Smacked Down' by Police, Child Taken by Child Protective Services Despite Doctor's Clean Bill of Health
Jim Doyle: Custody battles and dirty tricks
Alison Tieman: Seduction, Harassment and Rape
Jim Doyle: Language – the Etymological Fallacy
Charlotte Hays: Chill on Jill!
Lane Scott: The End of Entitlements?
JudgyBitch: Yoo hoo! Hey all you career ladies with no time for a husband! And all you single mamas! And all you older ladies hitting the wall! I have the solution to all your man-hunting woes!
JudgyBitch: Mommy blogger whores go whoring after Disney rep, and HE'S the sexist pig. Yeah, right.
Faust: 5 Things The Corporate World Taught Me
Spearhead: Dove Real Beauty for Men
Spearhead: As Colleges are Feminized, Degrees Lose Value
Susan Hylton: Sapulpa man, cleared by DNA evidence, plans to sue for wrongful arrest
Julia Terruso: In teacher-student sex cases, men average longer jail terms, newspaper analysis reveals
---
Women & Men - April 27, 2013
AVFM Radio Special Edition: RIP Earl Silverman
Earl Silverman on Alberta Prime Time
Christopher Walsh: Earl Silverman takes lack of Alberta resources for victims to Human Rights Commission
Dean Esmay: Earl Silverman, founder of the only abused men's shelter in all of Canada, finally had enough, gave up, closed his shelter, and killed himself
Rod Van Mechelen: The Future of Feminist Programs
Amel Guettatfi: Topless Jihad Day -- Xenophobic or Rightfully Provocative?
Alison Wolf: The unfair sex - how feminism created a new class divide
SAVE: Beyond Satire: Dog Logo Empowers Rape Culture, Student Claims
COTWA: Cornell takes another step to make it easier to punish innocent students
COTWA: Female Marine Convicted of Falsely Reporting Rape
Robert Franklin, Esq.: New York Court: Custodial Dad Doesn't Have to Pay Child Support Despite Disparity in Incomes
Paul Elam: A man's way of healing
Alison Tieman: Welcome to the Good Ship Fuck Their Shit Up
Kristina Hansen: Where have all the fathers gone?
MRA London: Ever seen a bear with a coffee pot?
Gordon Wadsworth: Male reproductive rights – female non responsibility
Jim Doyle: The tide seems to be turning – Joan Walsh denounces a London gym; no, she praises it by faint damnation
Fathers4Equality: Underground networks help parents breach Family Court custody orders
Sabrina Schaeffer: Out-Spent, Out-Numbered, Out-Researched: The Power Of Progressive Women's Groups
JudgyBitch: What do women want from marriage? Oh, everything. Is that so much to ask?
Gordon Finley, Ph.D: Support alimony reform and equal shared parenting
Samseau: The American Woman Has Hit An All-Time Low
Mr. Honey Badger: Not Dead, Can't Quit
Spearhead: Will Feminists Disavow Murder?
Spearhead: Dartmouth Shuts Down as Victim-Hoaxing Craze Sweeps Nation's Campuses
Dean Esmay: Because nobody cares about men and boys
The Truth About Domestic Violence
Mike McIntyre: Falsely accusing ex-husband of abusing children now haunts mother
Andy Hinds: 'Messages of Shame Are Organized Around Gender'
Adam McPhee: Gender Equality: The Most Important Struggle on the Planet
Martin Evans: Father loses custody fight for child he never knew he had
Men more evolved? Their Y chromosome is
BC Conservative candidate Mischa Popoff fired over 'single mother' remarks
Molly Ball: Why Both the Dems and the GOP Now Think Voters Prefer Female Candidates
Sunshine Mary: Changing horses mid-race: why do feminists oppose the elimination of lifetime alimony?
A list of "Men's Rights" feminism is already working on (corrected)
Gerry Gaston Barton, wrongly convicted of rape, sues 43 years later
---
Women & Men - April 25, 2013
NCFM: The most definative research about intimate partner violence on the planet
Anna Breslaw: Feminist HATEriarchs See the Bogeyman of Sexual Harassment Lurking in Honest Disagreement and Attention from Low Status Males
Molly Robinson: The feminist facade: the problem with feminism
HATEriarchs Mobilize to Attack Advocates for Liberty and Real Gender Equality
Danielle Paradis & Anne Theriault: HATEriarchs Stereotype Advocates of Liberty and Real Gender Equality Based on a Few Idiots and Imbeciles
SAVE: 'Totalitarian Justice:' Criticisms of Campus Sex Assault Panels Intensify
Pierce Harlan: It could happen to any young man . . .
MRA London: Radfem and the Irish Navvies who built London
Paul Elam: A hard-on for the Good Men Project
John Hembling: This is not a negotiation, and I don't want your pussy
Paul in Utah: If you really want to help us…
James Huff: AVFM News and Activism: Winging It
Dean Esmay: Men's issues wiki needs your help
"Nice" feminists: How a hate movement uses its grassroots against men
Feminist encroachment and co-opting; men's rights activism isn't the only target
COTWA: Canfield girl, 11, falsely accused of rape, suit says
COTWA: Kangaroo court: the 'due process' for men accused of sex offenses at Brown
Robert Franklin, Esq.: What Happens When a Feminist's Son is Accused of Rape
Jim Doyle: App alerts Icelanders if they are hooking up with a cousin
Alison Tieman: How To Stop Rape
Fathers4Equality: Lawyers Laughing all the way to the Bank
JudgyBitch: Oh, what a surprise! Jezebel shames men in skirts. Those pansy-ass guys will never get laid.
Masculist Man: Western men are castrati
Richard Davis: Evidence-Based Practices
Jamie Cox: Domestic Violence Betrayed
Christopher J. Thompson: Positive Family Traditions, TNT and NCFM adopts a highway
Gordon Finley, Ph.D.: Columnist's conclusion on alimony bill wrong
Law Dogger: Face Is Everything
Tuthmosis: The 15 Magical Years of Womanhood
Spearhead: Religion and Gender Relations — A Study
Spearhead: Sisterhood Is Thicker Than Blood
Canadian Press: Rapists Gets Her Hand Slapped for Her Crime
Men's Rights & Feminism At UofT: We Must Admit There Are Bigots On Both Sides…
Ray Rivera: Woman attacks boyfriend for withholding sex
---
Women & Men - April 23, 2013
Ed Reep: Men are the oppressed gender
Tom Golden: The Feminist Crusades: Making Myths and Building Bureaucracies
Taylor Eaton: Feminism is an outdated movement, becoming a joke
Spearhead: How to Be a Woman and The Savage Banality of Modern Feminism
Spearhead: The Real Problem with No Fault Divorce
Spearhead: Is Assimilating Immigrants Becoming more Difficult for US?
SAVE: National Crime Victims' Rights Week: SAVE Calls for End to Discriminatory Practices
Michael Conzachi: Restraining Order Terrorism – The Continuing Saga
Paul Elam: Retraction of Georgetown University cover-up story
Lucian Vâlsan: The M.E.U. never stops
Andy Thomas: Radfem 2013 Cancelled, Cathy Brennan Explodes
Alison Tieman: How to Stop Rape
Patrick John Doran: Beware the Rapetard Society
Jim Doyle: Mary P. Koss, Feminist Rape Apologist
John Hembling: Munib Sajjad, it's your turn in the barrel
Dan Perrins: A widow's message to Big Red
Paul Elam: Roseanne Barr, her son Jake, homophobia,…
Paul Elam: MHRA offers to salvage Radfem conference
MRA London: London Irish Centre Says No to Radfems
Robert Franklin Esq.: On terrorism, feminism and A Voice for Men
James Huff: Voice of Europe: Feminist violence in media
COTWA: Brown student newspaper: Because the common assumption is that only men commit sexual assault, men don't get a 'pass' in drunken sex
COTWA: Prosecutor: Accuser lied, rape charges dismissed
Robert Franklin, Esq.: Social Worker: British Children's Services 'Stalinist'
Hadley Heath: Is Beauty Anti-Feminist?
Victoria Coley: Event: May 16th The Lean In Debate
JudgyBitch: Boston, part two. For all the boys who weren't in blue.
JudgyBitch: Two little dickwads threaten to gang rape my daughter and have the worst weekend of their lives.
JudgyBitch: Would you take marital advice from a hooker? HELL YEAH!
Masculist Man: Radfem refuses to take "no" for an answer
Masculist Man: Cathy Brennan screeches they will commit criminal acts to get their way
Masculist Man: More on Cathy Brennan
Mikael: 7 Reasons Why The Twin Cities Are Great For Men
One woman's reign of terror at rights tribunal: DiManno
Princeton U. alumna Susan Patton says women in their 30s looking for husband give off 'man repellent'
---
Women & Men - April 19, 2013
Indigo Trigg-Hauger: The Cause of Real Gender Equality is Offensive to Feminists
Brad Casey: We Went to a Equal Rights Lecture in Toronto and Demonstrated Our Hatred of Free Speech
Agata Pyzik: More HATEriarchal Boobs
Tatler's 'best breasts' list: sexist boob or feminist joke?
Judith Grossman: A Mother, a Feminist, Aghast
Harry Lewis & Jane Shaw: Colleges Must Promote Personal Responsibility, Not 'He-Said, She-Said' Trials
Paul Elam: Georgetown University, a cover-up?
MRA London: Was David Ainsworth driven to suicide?
James Huff: Voice of Europe: Feminist violence in media
Paul Elam: Zach Rosenberg sells his son out — again
John Hembling: What if you're wrong?
Kristina Hansen: The patriarchy myth revealed
Paul Elam: Fuck you, Judith Grossman
Andy Thomas: The London Irish Center—Win or Lose
Paul Elam: Zach Rosenberg's son is a rapist
Christina Hoff Sommers: Margaret Thatcher showed the world what a woman can do
COTWA: Teen Made Up Rape Report, Bath Police Say: Girl will be charged for saying she was assaulted at Revere High School basketball game
COTWA: Two women falsely accused of making false rape claims
Robert Franklin, Esq.: Shared Parenting Issue Comes to Canadian TV
Robert Franklin, Esq.: Indian Adoption Case Shows Supreme Court Divide on Parent's Rights
Karin Agness: The Effects of Media's Focus on Women Candidates' Appearance Aren't Pretty
Juan Sanchez Villalobos: Hypergamy Unchained
Roosh: You Are A Man Of Your Times
Tuthmosis: Life Lessons From A Dog
Frost: The Pill That Cures Approach Anxiety
Masculist Man: What utter nonsense
Spearhead: What's Anger Management Like?
Spearhead: Formerly feminist lawyer wakes up after son put through wringer by college rape troika
Spearhead: Are Women More Critical of Women's Looks than Men?
WAVE: Title IX Almost Ruined My Son's Life
Peter Lloyd: 'Why I'm suing my gym over their sexist women-only hours'
Alissa Skelton: Ex-Nebraska women's basketball star convicted of lying about anti-gay attack gets week in jail
Canadian Children's Rights Council: Female Sex Offenders - Female Sexual Predators
---
Women & Men - April 17, 2013
Rod Van Mechelen: Femen War - The Augment Resistance Journal Entry #1
Emily Swanson: Few Identify As Feminists, But Most Believe In Equality Of Sexes
Carol Hunt: Misogyny is alive and well among 'sisterhood'
Holly Petrovich: Scholar to speak on masculinity
Cheryl Wetzstein: 'War on women' could loom large in 2016
Jemma Wayne: The majority of women reject the feminist hate-movement
SAVE: New Report Shows Law Enforcement Support of Exonerations at Record Highs
August Lřvenskiolds: Memo to my geek guy employees: Avoid these words
Paul Elam: Zach Rosenberg's son is a rapist
Paul Elam: We are winning the PR war
Dan Perrins: Human rights violations: the price of Oprah's vanity
MRA London: Radfem 2013 at the London Irish Centre
Paul Elam: Men's issues on campus: the time has arrived
Michael Conzachi: Restraining order terrorism: We have arrived
Robert Franklin, Esq.: Salon.com Imagines Collective Child Care; Doesn't Mention Who That Might Be
Robert Franklin, Esq.: UK: More Married Men DV Victims Than Married Women
Ginkgo: Mary P. Koss and influencing a government entity to erase male victims of rape.
Lane Scott: The Real War on Women: Big Government's Failures
JudgyBitch: There never was a patriarchy, and there isn't one now. In related news, Mr. JB can't do shit without running it by me first.
NCFM: A male survivor's perspective on "rape culture"
Steven Svoboda, Esq.: Endowed: Regulating the Male Sexed Body
Law Dogger: American Women Are Deep Thinkers
Black Knight: Don't Date Girls With Borderline Personality Disorder
Quintus Curtius: Coping With Exile
Spearhead: Taxes, divorce and lifestyle
Spearhead: Peter Hitchens Takes on Feminism
Spearhead: Food Control: more cause of than cure for obesity
Spearhead: Actress Busted for Battering Male Roommate
Tracy Clark-Flory: Wait, men fake orgasms?
Edward Sullivan: A new show about three 30-something women who struggle at work because they are really housewives at heart
Jillian Keenan: Legalize Polygamy!
Ronald Bailey: The War On Men Is Working
Zara Faris: Feminists and Sexual Harassment
---
Women & Men - April 14, 2013
Cathy Young: Kamala Harris, "Donglegate" and Sexist Double Standards
Masculist Man: Misandry from Ann Coulter
HATEriarchists astonished that the Femen Attention Whores are a natural expression of the HATEriarchy
Jade McDowell: Confusing Equality with HATEriarchy
Roseanne Wilkins: I consider myself to be an anti-feminist
Jennifer Armstrong: A writer who has evidently never read Christina Hoff Sommer's Book, Who Stole Feminism, promotes Naomi Wolf's first book of lies
R. Cort Kirkwood: Women in Combat: War for and Against Women
Sasha Dudding: Patton sparks dialogue about women's issues
Women active in HATEriarchist causes are hypersensitive at work
SAVE: Teenage Girls More Violent than Boys
SAVE: Craziness at UNC in Wake of the DED Sexual Assault Directive
Max Cade: No more slugs and snails
Dan Perrins: Toronto offers $1,000 reward for those triggering false alarms
MRA London: The UK Domestic Violence Protection Order (DVPO)
Breaking the Glasses: Effeminition: Patriarchy Hurts Men, Too
Walt Forest: 45 Reasons for the Denying the Differences between Male and Female Sexualities
Robert Franklin, Esq.: Salon.com in Running for Year's Worst Article
Ginkgo: How an abuser portrays herself as the abused and how her enabler goes down in flames –the Ballad of Jodi Arias and Alyce La Violette
Karin Agness: The Effects of Media's Focus on Women Candidates' Appearance Aren't Pretty
Hadley Heath: The Clock is Turning Back on Women, But Not How You Think
Charlotte Hays: What Are More and More Educated Women Doing These Days?
Lane Scott: On Husbands and Household Chores
JudgyBitch: Two lovely girls are dead by suicide, and we need to talk about how the world has changed.
NCIS: "Restraining Order Terrorism" — the Pauley Perrette/Francis "Coyote" Shivers case…the beginning of the end
Nevada Thompson: Protecting My Sons
Western Cancer: Take A Break From The Manosphere
Divorco: Game Can Protect You From False Rape Accusations
Michael Kiefer: Arias Key Witness Feels Social Media's Heat
Unmasking Feminism: My Precious Feminism
Toy Soldiers: When women sexually abuse
George Rolf: How Feminists Corrupt DV Research
Amanda Hess: Rating Men on Lulu Isn't Empowering. It's Creepy.
Mary Richards: Kids would benefit from more male teachers, experts say
Kendra James: To (All) the White Girls Who Didn't Get Into The College Of Their Dreams
Anthony Furey: For some, feminism no longer about equality
Binyamin Appelbaum: Study of Men's Falling Income Cites Single Parents
---
Women & Men - April 12, 2013
Chitra Nagarajan: Femen's obsession with nudity feeds a racist colonial HATEriarchy
| | |
| --- | --- |
| | The War Against Boys: How Misguided Policies are Harming Our Young Men In this updated and revised edition of the controversial classic, Christina Hoff Sommers contends that today's women's lobby won't face facts and that boys are the ones languishing socially and academically, resulting in staggering social and economic costs. | Read More |
SAVE: Gender Affects Prison Sentences
SAVE: Saving Our Men – The Domestic Abuse Helpline for Men & Women
Dan Perrins: Little red frothing fornication mouth
Paul Elam: GMP and Matlack part ways
Robert Sides: Postcards for Papa!
Sean H. Gralton: Postcards for Papa
Nevada Thompson: Protecting my sons
August Lřvenskiolds: Rape farming: The next generation
Christina Hoff Sommers: Lessons from a feminist paradise on Equal Pay Day
COTWA: University's 'Take Back the Night' mock rape trial highlights 'the difficulty in reaching a verdict' in he said/she said case
COTWA: You think boys have it bad now? Check out some old 'Dear Abby' columns
COTWA: Neither justice nor its appearance
COTWA: Chris Selley on Rehtaeh Parsons: How not to solve the bullying problem
Robert Franklin, Esq.: Florida Moves Toward Reform of Alimony Law
Robert Franklin, Esq.: Media Still Ignorant About Kelly Rutherford/Daniel Giersch Case
Ginkgo: Hypoagency: Neoteny as a Feminine Gender Norm
Carrie Lukas: Equal-Pay Day Debunked in Three Minutes
JudgyBitch: Traffickers offer up underage teenage prostitutes. The johns refuse and take the girls home. This is black men's fault, obviously.
Masculist Man: Lying HATEriarch senator caught lying
Spearhead: Gotta hand it to the Canadian MRAs
Spearhead: The Twilight of the Cold Warriors
Spearhead: China and the African Frontier
Spearhead: Is Patriotism Counterproductive Now?
Spearhead: The Androgyny of North Korea's Juche Regime
Spearhead: Tranny MMA fighter beating up girls, white knights incensed
redrock1t: Barack Obama Is The Most Pussy-Whipped President In History
Athlone McGinnis: Why Money Can No Longer Save The Beta Male
Don Martco: A False Rape Accusation: My Story
George (3rd Millenium Men): 8 Ways The Manosphere Changed My Views
Black Knight: Modern Marriage Is Rent Seeking Hell
---
Women & Men - April 9, 2013
Jeffrey Seeman: Misogyny is not the appropriate response to misandry
| | |
| --- | --- |
| | The War Against Boys: How Misguided Policies are Harming Our Young Men In this updated and revised edition of the controversial classic, Christina Hoff Sommers contends that today's women's lobby won't face facts and that boys are the ones languishing socially and academically, resulting in staggering social and economic costs. | Read More |
Kristina Hansen: Not background noise
Greg Canning: Shut the fuck up or FTSU
Breaking the Glasses: Yes, All HATEriarchists ARE Like That
COTWA: Drug addict jailed for robbery after false rape claims
Cornell Daily Sun: Balancing the Rights of Victims and the Accused
Robert Franklin, Esq.: England: False Accusation Destroy's Dad's Career in Childcare
Robert Franklin, Esq.: Mom 'Unnerved' By Fearfulness of Child Protective Services
JudgyBitch: Gender bias in how a scientist's work is evaluated? Yep. It comes mostly from women.
Spearhead: Female Bounty Hunters: Shoot First, Apprehend Later
Women With Both High Math and Verbal Ability Appear Less Likely to Choose Science Careers Because Their Dual Skills Confer More Career Options
Susan Jacoby: Pity the Men on Top
Sebastian Kraemer: The fragile male
Ashley Rae Goldenberg: Do We Have A Rape Culture?
Mary Jo Rapini: Why More Female Teachers Are Having Sex With Students
Chuck Ross: Blame Title IX for NCAA's Financial Woes
Farrah Tomazin: Naive to think gender equality possible in Parliament: women's minister
---
Women & Men - April 7, 2013
NCFM Sues Selective Service for Requiring Only Men to Register for the Draft
Marete Wa Marete: Extreme feminism is an inferiority complex inverted
Helen Taylor: Fifty Shades of Feminism
Natalie Zina Walschots: Feminist Porn Awards and Conference
SAVE: The Inclusive-VAWA Resource Center is Your One-Stop Solution
SAVE: No Due Process for College Rape Trials?
SAVE: Insisting a Regrettable One Night Stand was Rape Harms Those Actually Raped
Alison Tieman: Toronto Protest Up-To-Date Coverage
Paul Elam: On tits, ass and fucktards
John Hembling: Ignoble goal, noble method and insanity
James Huff: The Voice of Europe: Identity Politics
John Hembling: Did you know women hold up half the sky?
John Hembling: JTO at the University of Toronto today
COTWA: Five men sue police, prosecutor, for charges stemming from false rape claim
COTWA: Rape cry 'false,' 4 of family let off
Ned Holstein, MD, MS: Does Harsh Child Support Enforcement Work?
Victoria Coley: Straight Talk About the Wage Gap
Carrie Lukas: Getting Men to 'Lean Out' Is Unlikely to Help Women Advance
JudgyBitch: Women are more ethical? Okay. As long as by "ethical" you mean "chicken-shit cowards"
JudgyBitch: The President compliments a pretty woman and all the ugly bitches scream!
Invisible Victims: If This Is Divorce, Why Should Any Man Get Married? Pt. 1
Invisible Victims: If This Is Divorce, Why Should Any Man Get Married? Pt. 2
Matt Forney: 6 Reasons Why Portland Sucks For Single Men
Harry: Don't Be Ashamed For Being A Bachelor
Athlone McGinnis: How Thirsty Men Kill Everyone's Game
Law Dogger: The Dominance Experiment
Tuthmosis: All Girls Are Spoiled Children
Spearhead: The Triumph of Institutional Marriage
Spearhead: Your Support Needed
Spearhead: Naked Ukrainian Feminists Take On Muslims
Fathers4Equality: Woman Steals Sperm, But Man Must Still Pay Child Support
E. Belfort Bax: The Fraud of Feminism
Christopher Bedford: Obama loses war on women
---
Women & Men - April 4, 2013
Lily Beaumont: When I tried to post a comment refuting this article I discovered that after Policymic emailed me on March 31st to inform me I was now a "contributor," they disabled my account
Ana Anguiano: Rewriting the Fairytale – Did Feminism Slay the Gentleman?
S.E. Cupp: What feminism has come to
Meghan Murphy: Feminism caused this problem, and now they think feminism is the solution?
Joanna Moorhead: Find a husband: What's feminism really about?
Tsoler Tekeyan: Uncovering the bare truth
Claude S. Fischer: Is the gender revolution over? (Or is the greater recession tipping over into a full blown economic depression?)
SAVE Unveils the Inclusive-VAWA Resource Center
SAVE: Sixty-three Percent of Persons Exonerated are Black
Della Burton: Donglegate vs Vaginagate
Dean Esmay: For the bigots at the University of Toronto
John Hembling: Bad doggie, good doggie
Suzanne McCarley: A few questions for the men of UTSU
Kristina Hansen: Revolutionary Students Movement calls for violence
Paul Elam: Militants threaten violence at University of Toronto Thursday
James Huff: Militant threat at U of T
COTWA: Op-eds urge that false claims be taken seriously
COTWA: Wrongly accused man can't get justice
COTWA: PA Needs to Do More to Help Those Imprisoned for Crimes They Didn't Commit: Guilty ex-cons get more assistance from the state than exonerated ones
Robert Franklin, Esq.: Wisconsin Governor Wants to Cut Interest Rate on Child Support Arrears
Ginkgo: Dick jokes, dick staring, hypocrisy and control
Alan Schwarz and Sarah Cohen: 1 in 5 Boys Diagnosed with ADHD
Charlotte Hays: More on Husbandgate at Princeton
Lane Scott: For Feminists, Marriage Is Never a Power Move
Charlotte Hays: Who Won the War on Poverty?
JudgyBitch: Little girls are sick of the girl hate, too. Gimme my pink legos!
Men Are Good: The Feminist Crusades: Making Myths and Building Bureaucracies
Spearhead: More Evidence That Grades != Academic Achievement
Bruce Bawer: The New 'Gender Gap'
---
Women & Men - April 2, 2013
Cathy Young: Is America A "Rape Culture"?
Christina Hoff Sommers: Want to be CEO? No flex time for you...
PC Seldom: Network to Eliminate Vaginally Elitist Rabble: "It's either NOW or NEVER."
Shampa Dhar-Kamath: Vanity fair, and so is feminism
Zahra Gordon and Bobie-Lee Dixon: Is feminism still perceived as anti-male?
Peter Kaumbuthu: Avowed feminists should consider this farcical
Lily Bolourian: Feminist Icon Lena Dunham Tells The World Feminism Is About White Girls and Complaining
Janine di Giovanni: Can Attention Whores Save Tunisia
Paul Elam: Shivers – and justice – remanded by Judge Kathryn Solorzano
Mateusz Wacek: If other groups were targeted like men…
Michael Sharron: NC Coalition Against Domestic Violence and Men
Lucian Vâlsan: List of feminist MEPs
Peter Wright: The Rise of Chivalric Love: The Power of Shame
Dan Perrins: Hamilton area justice, misandry and murder – part 1
COTWA: Two women charged in unrelated false rape claims solicited their 'attackers' on Craigslist for fantasy assaults
COTWA: Delhi Police Special Commissioner: people 'often' lie about rape
Robert Franklin, Esq.: Single Motherhood Helps Explain Decline of Men in Education, Employment
Robert Franklin, Esq.: Press Misses Real Story in Johnny Devone/ Brittany Finley Saga
Ginkgo: Wonder why women are reluctant to call themselves feminists? Try listening to them!
JudgyBitch: Rocket scientist figures out that a woman's life isn't rocket science
MasculistMan: Right back at fooltrelle
Spearhead: Two Marriages, Two Postmortems
Spearhead: Bad For Business: Everyone Has An "Adria Richards Story"
Western Cancer: The 6 Commandments Of Masculinity
Janice Harper: The Abuse Defense Gone Wrong
Janette Goering: #1ReasonWhy We Need to Change the Way We Fight Against Sexism
Has feminism failed? Men STILL do more yard work and repairs than their wives
James Taranto: Meet Susan Patton, the feminist pioneer today's feminists hate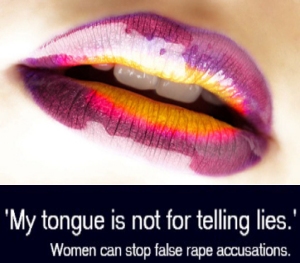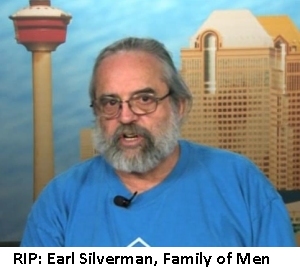 Recommended Reading
Adams: Feminists Say the Darndest Things

Adams: Women First, Men Last

Baskerville: Taken into Custody

Bennett: Book of Man

Cook: Abused Men

Cora: Alpha Female

Crittenden: What Our Mothers Didn't Tell Us

Ellis: Rantings of a Single Male

Friedman: Smart Girl's Shame-Free Guide to Sex and Safety

Farrell, Svoboda, & Sterba: Does Feminism Discriminate?

Farrell: Father and Child Reunion

Farrell: Liberated Man

Farrell: Myth of Male Power

Farrell: Why Men Are the Way They Are

Farrell: Why Men Earn More

Farrell: Women Can't Hear What Men Don't Say

Friedman & Valenti: Yes Means Yes!

Garbarino: See Jane Hit

Gilder: Men and Marriage

Glover: No More Mr. Nice Guy!

Gross: Fathers' Rights, 2E

Graglia: A Brief Against Feminism

Hise: War Against Men

Levy: Female Chauvinist Pigs

Locke: Duels and Duets

Marques: Alpha Power

McElroy: Sexual Correctness: Attack on Women

Nathanson & Young: Legalizing Misandry

Nathanson & Young: Spreading Misandry

O'Pie: Why Britain Hates Men: Exposing Feminism

Pearce: Coming Population Crash

Pearson: Violent Women & the Myth of Innocence

Pizzey: This Way to the Revolution

Schappell: Blueprints for Building Better Girls

Sheppard & Cleary: That Bitch

Sheppard & Cleary: Venus: The Dark Side

Sommers: Science on Women and Science

Sommers: Who Stole Feminism?

Venker and Schlafly: Flipside of Feminism

Waldman and Levi: Inside This Place, Not of It

Whitmire: Why Boys Fail

Young: Ceasefire! Why Women and Men Must Join Forces