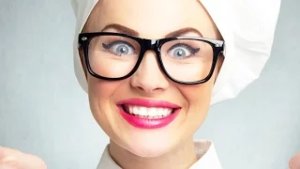 Sandman: Independent Women
Featured
November 6, 2015
Post Editorial Board: Steinem's Excuse
Bernard Chapin: Women Love Attention
Aaron Clarey: Cards You're Dealt
Hannah Wallen: Feminism's SPLC Claims
---
Sex: Pro-Equality, Anti-Feminist
November 6, 2015
David Ng: Gamergate advocate Milo Yiannopoulos blames feminists for SXSW debacle
| | |
| --- | --- |
| | Why Men Earn More: The Startling Truth Behind the Pay Gap -- and What Women Can Do About It: Controversial and exhaustively researched, gender expert Warren Farrell's latest book Why Men Earn More takes as its stunning argument the idea that bias-based unequal pay for women is largely a myth, and that women are most often paid less than men not because they are discriminated against, but because they have made lifestyle choices that affect their ability to earn. | Read More |
Ashe Schow: Flawed campus sexual assault policy nearly sent student back to Syria
Bernard Chapin: Men Love Sex, Women Love Attention
Bernard Chapin: Get Rid of Manhood?
Aaron Clarey: These Are The Cards You've Been Dealt
Thomas Hobbes: The Reason Female Actors Get Paid Less That Nobody Wants To Talk About
Michael Sebastian: 25 Tweets From #BringBackThePatriarchy That Show The Tide Is Turning
David Garrett: 3 Reasons Why Only Unmasculine Men Vote Democrat
Hannah Wallen: A little history on feminism's SPLC claims
KC Johnson: Two Lawmakers Vote No to Safe Campus Act
Toy Soldiers: 42% of British men consider suicide
Toy Soldiers: Dallas to open its first men's domestic violence shelter
Toy Soldiers: What is the deal with male feminists?
Robyn Urback: Why, exactly, is it OK to discriminate against men's groups on campus?
Jake New: Court Wins for Accused of Sexual Assault
Ashe Schow: Female student pens scathing review of 'rape culture' for college course
Deion Kathawa: An open letter to feminist students (from a guy who shoots straight)
Jesse Singal: Is This Crazy Anti-Feminist Rumor the Platonic Ideal of the Men's-Rights Internet?
Why do I include links to crimes committed by women but not men? To counter the stereotype that all men are violent and all women are victims. The stereotype is a lie. Some men are violent. The reports about violent women prove that neither women nor men are better than the other. We are all just people.
---
Health: Defy Disease & Thrive
November 3, 2015
Brownstein: $14,000 For New Cholesterol-Lowering Drugs? We Must Be Out Of Our Minds!
Brownstein: Statins One of the Greatest Failures of Modern Medicine
Brownstein: Why Would Anyone Get A Flu Vaccine?
Brownstein: Mammography: Another Failed Screening Test
Block: The Anti-Distraction Drink
Block: Coenzyme Q10 Helps Lower Blood Pressure
Block: Considerations for Taking Supplements
Block: Mastic Is More Than An Antibacterial
Jensen: Cinnamon Reduces Blood Sugar and Cholesterol Levels
Cass: Vitamin B12—How Much Is Enough?
Cass: Why Your Stomach Will Love Turmeric and Licorice
Shaw: Niacin Flush Protects Against Inflammatory Diseases
Wright: Nine Ways to Prevent or Treat Specific Illnesses
Murray Sabrin: 'Big Cancer' and How the Pharmaceutical Industry Affects Treatment
Hubbard: 11 Top Anti-Aging Tips from Holistic Health Experts
RothFeld: Common surgery for shoulder pain a waste of time, money
RothFeld: FDA ready to sign off on dangerous gout drug?
RothFeld: Weak fingernails could indicate serious digestive problem
RothFeld: Probiotics relieve depression, anxiety in just four weeks
RothFeld: Antibiotics setting up kids for a lifetime of obesity
RothFeld: FDA botched approval of blood-thinner Pradaxa
More News in
Archives!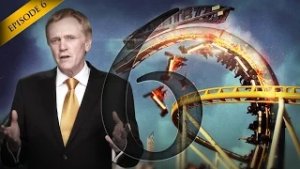 Mike Maloney: Rollercoaster Crash
Featured
December 1, 2015
Martin Armstrong: Clarification on Energy
Bob Moriarty: Gold Standard On Track
Greg Guenthner: Retail Apocalypse
Bill Bonner: America's Working Class
John Rubino: Corporate Buybacks
---
Money: Opportunity & Prosperity
December 1, 2015
Martin Armstrong: Clarification on Energy
| | |
| --- | --- |
| | Aftershock, Fourth Edition: Protect Yourself and Profit in the Next Global Financial Meltdown Aftershock provides a definitive look at the economic climate still ahead in 2015—and beyond—and details the steps you can take now to secure your financial future.| Read More |
Nick Giambruno: The World's First Cashless Society Is Here - A Totalitarian's Dream Come True
Charles Hugh Smith: Why The Status Quo Is Doomed: Income Stagnates, Costs Rise
Brett Eversole: Stocks Could Soar 14% in the Next Year
Bob Bryan: Without Buybacks There Is No Earnings Per Share Growth
David Stockman: Permabulls Whistling Past The Grave
Aaron Larson: UK to Close All Coal-Fired Power Plants by 2025
John Rubino: Corporations Are Liquidating Themselves, One Buyback At A Time
Michael Snyder: If The Economy Is Fine, Why Are So Many Hedge Funds, Energy Companies And Large Retailers Imploding?
Jeff Clark: Good News for Silver Bulls
Frik Els: Chinese commodity trade barometer at record low
Cecilia Jamasmie: Caterpillar sales down again, almost three straight years
Philip Richards: Why a Gradual Bull Market in Metals Is on Its Way
Wolf Richter: This Will Bust San Francisco's Insane Home Price Bubble
Wolf Richter: Why the Price of Oil is Doomed for Longer than Expected
Michael Noonan: Value Of Knowing The Trend
Zero Hedge: Worst Economic Impact Still To Come, Fed's Fischer Warns As Dollar Soars To 12-Year Highs
Zero Hedge: The Nasdaq's Ever-Mounting Internal House Of Cards
Zero Hedge: Buyout Bubble Bursts As Banks Pull Carlyle's 'Biggest LBO Of The Year' Bond Deal Amid Soaring Costs
Zero Hedge: Gold Tumbles For 14th Of Last 15 Days To Lowest Since Feb 2010
Zero Hedge: Recent Market Action Summarized In Four Words: "Institutions Selling, Retail Buying"
---
Health - Continued
November 3, 2015
RothFeld: Natural pigment parietin holds promise for beating cancer
RothFeld: No evidence that Tamiflu and Relenza work
RothFeld: Spermidine may be key to longevity
RothFeld: Vitamin K2 helps reverse hardening of arteries
RothFeld: Is metformin-induced B12 deficiency the cause of diabetes pain?
RothFeld: Study proves statins make you age faster
RothFeld: Red wine can help prevent arthritis pain
Wright: Ten years of severe post-injury pain relieved with non-invasive drug-free Pain Neutralization Technique
Wright: Eliminate pain and bring lasting relief
Wright: The Hidden HCG breakthrough — totally eliminate or control excruciating endometriosis!
Sisson: What Does the WHO Report Mean for Your Meat-Eating Habit?
Sisson: 6 Hidden Superfoods You Probably Already Have in Your Pantry
Sisson: Beef Curry Stew in Edible Acorn Squash Bowls
Sisson: Top 7 Emerging Paleo Trends
Sisson: Southwest Brisket with Pickled Jalapeños
Sisson: Lamb Chili with Harissa
Sisson: 10 Things You Shouldn't Do If You're Trying to Build Muscle
Sisson: Espresso-Rubbed Prime Rib Roast
Mercola: How to Help Prevent Age Related Muscle Loss
Mercola: Important Reasons to Optimize Your Vitamin K2
Mercola: What's Wrong with US Dietary Guidelines?
Mercola: Flu Vaccine's Unpredictable Prediction
Mercola: Funds from Monsanto Hidden?
Mercola: Coke Is a Joke Influencing Science Just Like Politics
Mercola: Paxil Is Unsafe and Ineffective for Teens
Mercola: Tai Chi and Other Low-Impact Exercises May Be Ideal for Elderly People with Chronic Health Problems
Mercola: The Pernicious Influence of Soda Industry on Public Health
Mercola: Regenerative Agriculture Is Saving Farmers, Ranchers, and the Environment from Financial and Ecological Failure
More News in
Archives!