Fabian Calvo: Baby Boomers Should Worry
Featured
August 4, 2015
Martin Armstrong: The Gold Question
Gary Savage: Gold Flash Crash?
Bob Moriarty: Commodities Tradable Low
Gregory Mannarino: Verizon Higher?
Charles Hugh Smith: Housing Bubble
---
Money: Opportunity & Prosperity
August 4, 2015
Cold Fusion: LENR Could Allow for Accomplishment of Obama Climate Goal
| | |
| --- | --- |
| | Aftershock, Fourth Edition: Protect Yourself and Profit in the Next Global Financial Meltdown Aftershock provides a definitive look at the economic climate still ahead in 2015—and beyond—and details the steps you can take now to secure your financial future.| Read More |
Charles Hugh Smith: Rent Bubble = Housing Bubble = Rent Bubble
Greg Guenthner: Transports are Bottoming– Here's How to Trade the Next Move Higher
Justin Spittler: How to Make Sure the Government Can't Freeze Your Bank Account
E.B. Tucker: Why Your Brokerage Account Isn't as Safe as You Think It Is
Jeff Thomas: When a Train Wreck Is No Accident
Peter Churchouse: You Have to Follow Your "Discipline" in China
David Stockman: Pop Goes The Alpha (Natural Resources)
John Rubino: Here Comes The Next Trillion-Dollar Bailout
Michael Snyder: Apple, Twitter, Oil, Commodities, Greek Stocks, Chinese Stocks Crashing
Peter Schiff: The Euro Isn't Dead
Justin Brill: This Trend Is Terrible for Working Middle-Class Americans
Brian Hunt: The Bull Markets Most Investors Never See
Andrew Topf: Chinese iron ore futures trading hits record high
James Burgess: Resurrecting North America's Dormant Oilfields With This Tech
Andy Tully: Layoffs Surge As Oil Price Outlook Remains Sober
Randall Abramson: Surviving Gold's Summer of Discontent
Spencer Churchill: World's Increasing Appetite Points to Upside for Ag Input Companies
Caroline Corner: Cutting-Edge Devices and Diagnostics Deliver Drugs and Profits
Zero Hedge: US Economy Grew Less Than Expected In Q2: Worst Economic Recovery Since WWII Revised Even Weaker
Zero Hedge: This Is How The Much Anticipated "Second Seasonal Adjustment" Affected Q1 GDP
Zero Hedge: 70% Of Americans See Economy Worsening, Consumer Comfort Collapses By Most In 10 Month
Zero Hedge: ETF Trading Volume Eclipses US GDP
Zero Hedge: Fed Reporter Pedro Da Costa Is Leaving The Wall Street Journal After Asking Yellen "Uncomfortable" Questions
---
Health - Continued
July 22, 2015
Rothfeld: Added sugars like fructose can cause heart failure
Rothfeld: Get the right fats to lower your cholesterol naturally
Rothfeld: Coffee could reduce your Parkinson's risk
Rothfeld: Natural remedies resolve allergy symptoms
Rothfeld: Common foods may contribute to your back pain
Rothfeld: Probiotics tackle stubborn hay fever
Rothfeld: Surgery a waste of time and money for knee pain patients
Rothfeld: Vitamin D may prevent Crohn's disease from flaring up
Rothfeld: Avocados could be a secret weapon in the fight against leukemia
Rothfeld: Household cinnamon may be powerful disease fighter
Mercola: 10 Surprising Ways You Are Making Your Vegetables Less Nutritious
Mercola: Social Anxiety Disorder Linked to High Serotonin Levels, Throwing Treatment with SSRIs into Serious Question
Mercola: Green Spaces Make Kids Smarter
Mercola: Researcher Reveals Monsanto Has Known Since 1981 That Glyphosate Promotes Cancer
Mercola: 13 Health Foods That Taste Better Than Junk Foods
Mercola: 7 Things Emotionally Successful People Do Differently
Mercola: Eating Sugar Makes You Stupid
Mercola: Dissenting Lawmakers Punished as Corporate Takeover of United States Advances
More News in
Archives!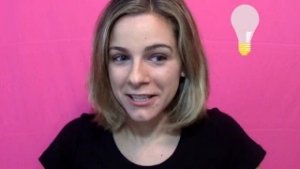 Julie Borowski: $15 Minimum Wage
Featured
August 3, 2015
Phyllis Schlafly: The Sanctuary Scandal
Hillary Clinton: Scary Black Men
Roosh Valizadeh: Conservative Establishment
Rachel Blevins: Oust John Boehner
Andrew P. Napolitano: Hillary Lies Again
---
Politics: Freedom & Liberty
August 3, 2015
Matt McGrath: Arctic ice 'grew by a third' after cool summer in 2013
| | |
| --- | --- |
| | In Taking a Stand: Moving Beyond Partisan Politics to Unite America Senator Rand Paul, leading national politician and 2016 Presidential candidate, presents his vision for America. | Read More |
Gary North: Keynesian Economics Will Get Blamed for the Crash
Phyllis Schlafly: The Sanctuary Scandal
Hillary Clinton: The Sight of a Black Man in a Hoodie is Scary
Roosh Valizadeh: The American Conservative Establishment Is Collapsing
Rachel Blevins: Conservative Files Motion To Oust John Boehner As House Speaker
Barry Donegan: New Poll Shows Sanders Leading Trump, Walker in Head-to-Head General Election Matchups
Kit Daniels: Leftists Suggest African Lions More Important Than African-Americans
Paul Joseph Watson: University of New Hampshire: Using the Word "American" is Offensive
Andrew P. Napolitano: Hillary Lies Again
Gerald Celente: The China Syndrome: Global Meltdown
Zero Hedge: 185 Billion Reasons Why The US Agreed To Nuclear Deal With Iran
Zero Hedge: Putin Trolls Obama, Says FIFA's Blatter Deserves A Nobel Prize
Zero Hedge: Majority Of Americans Now See Guns As The Solution To Mass Shootings
Zero Hedge: Elon Musk Is Preparing For The Killer Robot Wars Of Tomorrow
Zero Hedge: Is This Why Hillary Clinton Just Went Nuclear On Short-Term Capital Gains Tax?
---
Health - Continued
July 22, 2015
Mercola: 8 Delicious Ways to Use Chia
Mercola: Mushrooms Used in Chinese Medicine Can Slow Weight Gain
Mercola: Will New 2015 Dietary Guidelines Reverse Four Decades of Foolish Fat Phobia?
Mercola: 10 Sources of Endocrine Disruptors and How to Avoid Them
Mercola: The Fluoride Deception Continues as US Government Ignores Fluoride's Role as an Endocrine Disruptor
Mercola: Vitamin K2: The Missing Nutrient for Heart and Bone Health
Lilley: If vaccines don't cause brain damage, why is GlaxoSmithKline paying out $63 million to vaccine victims?
Benson: Prevent artery hardening and calcium buildup with aged garlic
Godiyal: Monk fruit - A Power food for diabetes
Wright: Low testosterone can lead to poor health and rapid aging in both men and women
Adams: Dr. Jack Wolfson cleared of all charges for exercising his free speech rights on the issue of vaccine risks and the stupidity of blind medical obedience
Benson: How toxic heavy metals destroy health and civilizations
Devon: Climate and vaccine data both systematically faked to produce false 'science'
Godiyal: Top 5 nutrient-rich foods to promote longevity
Devon: MSM finally admits Western diets lack nutrition and cause disease... a decade after independent media sounded the alarm
Adams: FDA-approved drug turns ordinary people into obedient zombies... saps all free will... allows people to be programmed by the media or government... sold as transdermal patch
Adams: Amazing food abundance in Texas... Health Ranger harvests pears, grapes, apples and more... all grown with zero pesticides or herbicides... a genuine food Mecca!
Heyes: Avocados naturally treat leukemia, but FDA and officials deny existence of 'anticancer' foods
More News in
Archives!