Christina Hoff Sommers: Are video games sexist?
Featured
September 13, 2014
Ashe Schow: 'War on Women II' bombs
Hannah Wallen: Reverence V. Respect
Oscar O'Reilly: America No Country For Men
Roosh: Anita Sarkeesian Felony Wire Fraud?
---
Sex: Pro-Woman, Anti-Feminist
September 13, 2014
Robby Soave: It Was a Wild and Crazy Summer of Criminalizing Campus Sex
| | |
| --- | --- |
| | No More Mr Nice Guy: Dr. Robert Glover has dubbed the "Nice Guy Syndrome" trying too hard to please others while neglecting one's own needs, and explains how they can stop seeking approval and start getting what they want in life. | Read More |
Lucy Crossley: Hard rock singer 'forced to quit job at shelving firm after rejecting advances of older female colleague who slapped his buttocks, pushed her breasts against him and called his girlfriend a bimbo'
Nathaniel Penn: "Son, Men Don't Get Raped"
David Crary: Dads' Movement Can't Get Act Together
Spearhead: As Hefner Sinks Deeper into his Dotage, Playboy goes Feminist
Spearhead: The Emperor has no Balls
Spearhead: Do Women's Sexual Choices Contribute to Domestic Violence?
Spearhead: Anita Sarkeesian at it Again
Spearhead: Futrelle Stews over NPR's Reluctance to do his Bidding
Spearhead: The Jennifer Lawrence Hacks and Sexual Capitalism
Spearhead: In Opposing Govt. "Brother's Keeper" Program, Gloria Steinem Reveals Extent of Female Favoritism
Spearhead: A Practical Definition of Feminism
Ashe Schow: 'War on Women II' is this year's box-office bomb, poll suggests
Barbara Kay: Janay Rice confounds feminists by failing to conform to their theories
Barbara Kay: The slow, tentative return of women's lost sense of sexual honour
Breaking the Glasses: Reverence V. Respect
COTWA: 'Girl, 16, who cried rape after cheating on boyfriend is jailed for six months'
COTWA: Wrongly accused man: police 'drew the guns and told me to get down' and 'put the handcuffs on me real tight'
COTWA: Woman sends grandfather to jail with rape lie in bid to get inheritance early, smiles to friends during sentencing
COTWA: Woman files false rape report to cover up affair
COTWA: A sponsor of the Campus Accountability and Safety Act says due process for the accused needs to be added to it
Campus Rape Trials: Politicizing rape
Spearhead: We Must Confront the OJ Effect to Prevent Another Legislative Disaster
Spearhead: Girls Who Code Produces First Killer App
Spearhead: Hate Crime Prosecutions Finally Take Toll on FEMEN
Oracle Z: Moden Culture Mirrors Jezebel's Poisonous Spirit
Oscar O'Reilly: Thanks To Progressivism, America Is No Country For Men
Roosh: Did Anita Sarkeesian Commit Felony Wire Fraud?
Roosh: Why Hasn't Feminist Emily Hopper Been Arrested For Assault?
Why do I include links to crimes committed by women but not men? To counter the stereotype that all men are violent and all women are victims. The stereotype is a lie. Some men are violent. The reports about violent women prove that neither women nor men are better than the other. We are all just people.
---
Health: Defy Disease & Thrive
September 5, 2014
ANH-USA: New Report Finds FDA Deliberately Deceptive—and Slowly Poisoning Millions of Americans
ANH-USA: Insurance Company Drug Managers Now Deciding What's Medically "Necessary"
ANH-USA: Pre-Market Approval of Dietary Supplements: The Canadian Story
Brownstein: The CDC Lies, Mainstream Media Stays Quiet and Our Children Suffer
Brownstein: Toxic Vaccines and Autism: A CDC Coverup
Brownstein: Toxic Vaccines and Autism, Part 2
Brownstein: More Flu Vaccine Cockamamie
Brownstein: Lower Your Salt Intake? Fugetaboutit!
Block: A Human Perspective on a Visionary Mind
Block: The Wealth of Berberine
Pearson & Shaw: New Taurine & Bromine Formulation
Downey: How Green Tea Protects Against Alzheimer's Disease
Nadil: Safely Manage Menopausal Symptoms
Goldfaden: Remove Dark Pigmentation Characteristic Of Aging Skin
Rosenthal: The Little-Known Benefits Of Tocotrienols
Thompson: Fight Immune Decline With Reishi
Faloon: Why Sick Care Costs So Much, Collapsing Within Itself
Amen: Unleash The Power Of The Female Brain
Sisson: Cauliflower Muffin Bites
Sisson: The High Cost of Commuting
Sisson: Tomato and Eggplant Gratin
Sisson: Top 10 Favorite Herbs and Spices
Sisson: How to Safely Expose Your Kids to Dirt
Sisson: Asian Salmon Burger with Homemade Pickled Ginger
Wright: This health-destroyer is hiding in every nibble of cheese
More News in
Archives!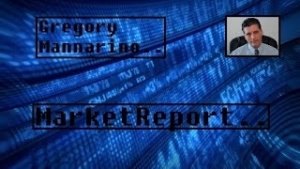 Gregory Mannarino: Fed. Decision
Featured
September 17, 2014
David Stockman: Festering Bubbles
Gregory Mannarino: Speculation Wanes
Wolf Richter: Startup Bubble Doomed?
Trader MC: Elliott Wave Projection
---
Money: Opportunity & Prosperity
September 17, 2014
Cold Fusion: Ecat can only operate on AC Current
| | |
| --- | --- |
| | Hormegeddon: How Too Much Of A Good Thing Leads To Disaster Bill Bonner explains that when you get too much of a good thing in the sphere of public policy, economics and business. Simply put, it ends in disaster. This is the story of America's disaster. | Read More |
Richard Russell: Total Systemic Failure & Worst U.S. Nightmare
Stephen Leeb: China, Russia, Gold & A New World Order Rising From The East
John Embry: War In Silver Rages As People's Confidence In The West Fades
Wolf Richter: 'Excessive Amounts of Capital' Doom Startup Bubble
Ben Kramer-Miller: Is The Gold Bear Market Really Over?
Axel Merk: Central Bank Bullying: Investor Implications
Trader MC: Dollar and Gold Elliott Wave Projection
Jeff Desjardins and James Fraser Look at Junior Miners in a Way that May Surprise You
Ben Sharples & Heesu Lee: Uranium officially enters bull market
John Rubino: U.S. Dollar's Turn to Cause a Recession
EW: Poor Americans Debt Burden Highest in History
Francis Schutte: Why Money Is Worse Than Debt
Martin Armstrong: Polls Are Showing Pessimism at Record Highs
Martin Armstrong: California Drought – Maybe a Real Crisis in the Making
Zero Hedge: Producer Price Increase Lowest In 2014 As Energy Slides
Zero Hedge: Stocks Go Vertical (Again), Just Because
Zero Hedge: Economic Policy Treats Symptoms, Not Underlying Causes
Zero Hedge: Subprime Is Back With A Vengeance
---
Health - Continued
September 5, 2014
Wright: How do you stop Ebola dead in its tracks?
Wright: Heavy metal eliminating chelation is good for your heart
Wright: Chiropractic neck adjustment is safer than officials would have you believe
Wright: Gestational diabetes can be sidelined with one little trick
Wright: The link between statin drugs and type 2 diabetes goes to court
Wright: Dodge two of your worst diabetes symptoms with a common nut
Wright: COPD drugs can be ridiculously dangerous and potentially fatal
Wright: Keep this killer drug out of your medicine cabinet
Wright: Reducing blood viscosity protects your heart every time you donate blood
Wright: Hidden non-stick chemicals are giving your thyroid a beating
Wright: Compounding pharmacies in danger means consumers are in danger
Wright: Shingles pain can be relieved quickly without painkillers or antiviral meds
Wright: Cervical cancer can be easily and safely prevented without drugs
Wright: Lab created version of heart healthy niacin could be deadly
Wright: Vitamin D megadoses are proven safe for older people
Wright: Inflammation can be curbed with supplements, but the FDA doesn't want you to know
Simon Black: This is how you beat Obamacare
Mercola: America's Most Sleep-Deprived Cities
Mercola: Essential Oils Support Physical and Emotional Well-Being
Mercola: What Happens Inside Your Stomach When You Eat Instant Noodles?
Mercola: The Very Real Risks of Consuming Too Much Protein
Mercola: Monsanto Draws Outrage Over "Bee-Friendly" Facebook Post
Mercola: National Vaccine Information Center Calls for Removal of Vaccine Safety Oversight from Department of Health and Human Services
Mercola: 7 Underrated Medicinal Plants
Mercola: Do You Really Want to Eat Hot Dogs After Knowing This?
Mercola: 63% of Americans Actively Avoid Soda
Mercola: Acetaminophen Overdose Is Far Easier Than You Might Think
Mercola: 9 Health Benefits of Cucumbers
Mercola: Short Bursts of Exercise Are Better Than Exercising Nonstop
Mercola: Will Drinking Diet Soda Help You Lose Weight?
Mercola: Running: Any Amount Is Good, and More May Not Be Better
Mercola: Reinventing Our Food System, One Small Farm at a Time
Mercola: Trees Actually Lower Your Risk of Dying
More News in
Archives!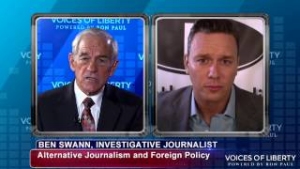 Ron Paul & Ben Swann: Media Bias & ISIS
Featured
September 17, 2014
Michael Noonan: Masterminds Behind 9/11
Donald G. M. Coxe: New World Disorder
Michael Krieger: Obama's ISIS War
Paul Craig Roberts: War Against Russia
---
Politics: Freedom & Liberty
September 17, 2014
Justin Raimondo: Fruits Of Meddling In The Syrian Civil War: Washington's Frankenstein Brigade
| | |
| --- | --- |
| | Don't Hurt People and Don't Take Their Stuff Matt Kibbe makes a stand for individual liberty and shows us what we must do to preserve our freedom with a rational yet passionate argument that defends the principles upon which America was founded. | Read More |
Simon Black: Read this and find out if you'll be eligible for Scottish passport in 10 days
Charlotte Hays: Will the Midterms Determine What You Pay to Use the Internet?
Chris Campbell: Net Neutrality: The Story You're Not Being Told
Patrick J. Buchanan: The Forever War
Pater Tenebrarum: Obama's War On Iraq/Syria—-Just Call It Mission Gallop
Michael Noonan: FBI Whistleblower: Pentagon, CIA, NATO & MI6 Were Masterminds Behind 9/11
Donald G. M. Coxe: The World Order Becomes Disorder
Michael Krieger: Obama's ISIS War is Not Only Illegal, it Makes George W. Bush Look Like a Constitutional Scholar
Paul Craig Roberts: Washington's War Against Russia
Ron Paul: Will The Swiss Vote to Get Their Gold Back?
James Howard Kunstler: The Era of Bad Feeling
Barry Donegan: FBI Facial Recognition System Is Now Fully Operational
Ben Swann on Jay Carney's Move To CNN, "He's A Propagandist"
Michael Lotfi: Federal government grounds all UPS flights leading many to conspiracies on possible attack
Beard4Liberty: Isolationism, Non-Intervention and Intervention
Patrick J. Buchanan: What Would Braveheart Do?
Simon Black: 3 of my favorite low-tax places to retire
Simon Black: Scottish independence: they love democracy so much they're trying to subvert it
Daily Bell: The Great Unraveling
Ron Holland: For Freedom's Sake, No More 'Mr. Nice Guy'
Zero Hedge: "World War III May Have Already Begun", Pope Francis Warns
Zero Hedge: Former BP CEO Warns "Sanctions Will Bite West" As US Gives Majors 14 Days To Wind Down Russian Activities
Zero Hedge: ISIS' Next Target: The Suez Canal
Zero Hedge: The Iraq Proxy War: Mapping Whose Troops Are Involved
Zero Hedge: Trust In US Government On Domestic, International Issues At Record Lows
Zero Hedge: Summarizing The President's Speech
---
Health - Continued
September 5, 2014
Mercola: Good News: Gluten-Free, Low-Carb Paleo Diet Hits the Mainstream
Mercola: Should You Worry About an Ebola Outbreak in the US?
Mercola: Vitamin D for Depression, Dementia, and Diabetes
Mercola: Vegetable Oils: Beware of Common Fats That Are Even More Dangerous Than Trans Fats
Mercola: Best-Selling Toothpaste Contains Hazardous Endocrine-Disrupting Chemical
Mercola: Your Health Is the Result of a Symbiotic Relationship with 100 Trillion Bacteria
Mercola: How to Perform a Full-Body Workout Using a Pair of Dumbbells
Mercola: Phthalates: New Study Finds Common Chemicals May Lower Testosterone Levels
Edwards: How to kill candida and balance your intestinal flora
Landsman: Emotions proven to alter genetic expression
Benson: Moms of autistic, vaccine-damaged children mount wave of online protest against CDC research fraud
Devon: Exposure to common fungicide causes neurological problems across four generations
Huff: CDC scientist secretly blended lethal flu virus into 'non-lethal' vials used in open experiments
Sinclair: Heal cavities, gum disease, and whiten teeth with natural homemade toothpaste and diet
Wells: Secondhand smoke from e-cigs is less unhealthy than traditional cigs but still contains toxic heavy metals
Raw Michelle: Health benefits of pineapple include everything from tumor reduction to digestive improvements
Benson: CNN caught in denial over MMR vaccines even as CDC whistleblower confesses to scientific fraud
Sinclair: Clean your floors without store-bought chemicals - non-toxic cleaning recipe and instructions
Huff: Fluoride in private wells linked to decreased IQ
Heyes: Humans are getting stupider by the generation; science shows we've lost 14 IQ points since Victorian Era
Edwards: Natural Homemade Deodorant Recipe
Jockers: D3 and vitamin K2, and the role they play in our health
Wells: Sugar is poison, reveals physician author
Henry: 5 ways to increase your longevity and quality of life
Louis: Tick bite turns people into involuntary vegetarians
Huff: Chemistry professor corroborates whistleblower's claims; links mercury in vaccines to autism, neurodevelopmental issues
Padilla: 5 Home remedies for acid reflux, that work
Ravensthorpe: Saw palmetto can treat hair loss, enlarged prostates and urinary tract infections
Anderson: Pistachios reduce the body's reaction to stress in type 2 diabetes
Henry: Conventional doctors vs. naturopaths - 3 distinct differences between them
Edwards: Inexpensive, easy detox - the one gallon challenge
Tjol: 9 anti-cancer foods you cannot ignore
More News in
Archives!